Opportunities for Current Students
JICUF supports four categories of students under the JICUF Global Scholarship program. Learn more.
Twice a year, ICU students can apply directly to the JICUF for funds for activities and travel. Learn more.
Launched in 2014, Global Link is a selective, one-month summer program in New York City for ICU students. The main objective of Global Link is to expose students to global career opportunities. We will provide networking opportunities with ICU alumni and others from a variety of professions and sectors. Visit the Global Link website.
Current student? 
Stay in touch
Student-related News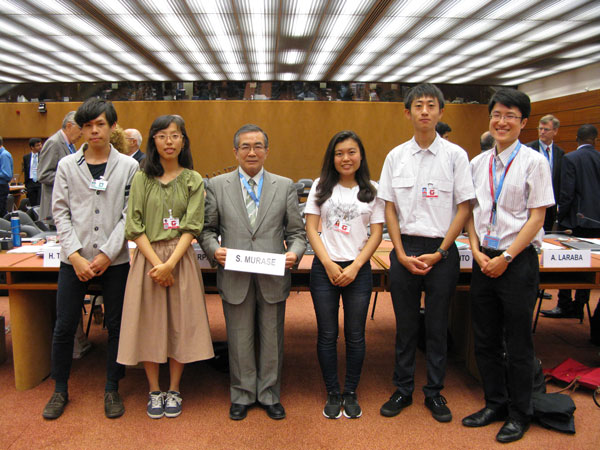 A team of ICU students led by Assistant Professor Hiromichi Matsuda participated in the 9th Nelson Mandela World Human Rights Competition in Geneva from July 17th to 21st. Only the best teams from each UN region were invited to participate in this prestigious event, and ICU, along with 12 other university teams, qualified through the preliminary rounds in the Asia Pacific Region.