Opportunities for Current Students
Current student? 
Stay in touch
[caldera_form id="CF58ad23c89177d"]
Student-related News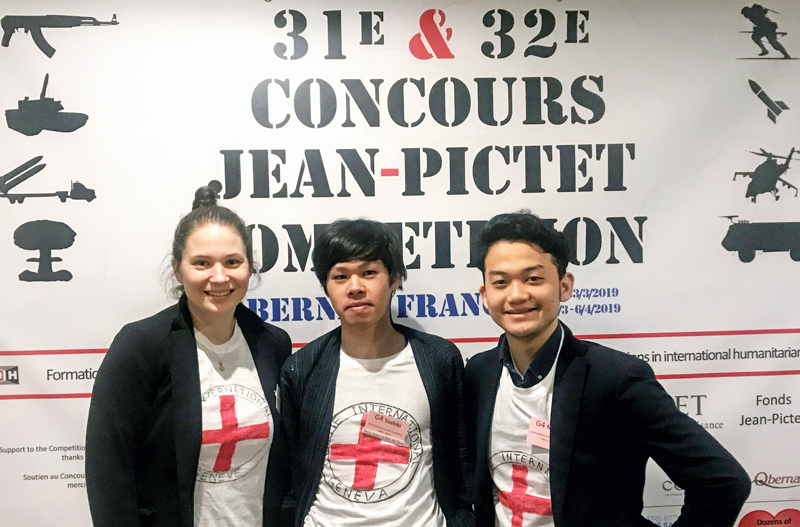 In April, three ICU students participated in the 2019 Jean-Pictet International Humanitarian Law Competition held in Obernai, France, and ICU graduate student Kalika Kastein won the Best Speaker Award in the Anglophone section. The JICUF grant that their instructor Assistant Professor Hiromichi Matsuda was awarded was used to cover some of the cost of participating in the event. This is a report from Kalika. Congratulations, ICU team!