Opportunities for Faculty
Through its Faculty Grants Initiative, JICUF seeks to encourage ICU faculty to create innovative projects that are international in scope and aligned with ICU's commitment to the liberal arts. ICU faculty and educational staff can submit proposals in the Program Grant category. (Please note that our Research Grant category is currently under review. Please check back here for future updates.) Faculty and staff may only submit one proposal at a time, and may not submit the same proposal under both categories.
Current or former faculty? 
Stay in touch.
Faculty-related News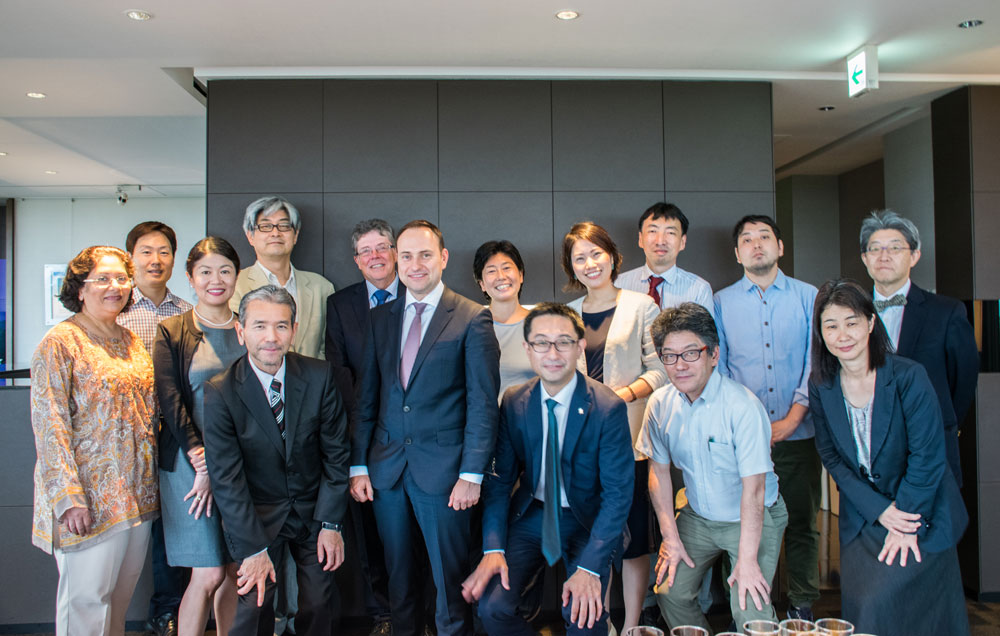 On September 23rd, ICU's Peace Research Institute and the Japan Federation of Bar Associations hosted an international symposium titled "War Refugees in International Law and the Role of Civil Society" at the Togasaki Kiyoshi Memorial Dialogue House. In June, ICU Professor Osamu Arakaki received a JICUF grant of ¥800,000 to organize the event.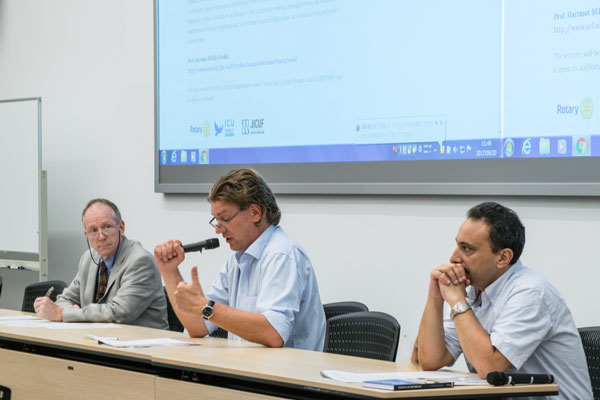 On September 20th, a Rethinking Peace Studies seminar was held on the ICU campus. It was hosted by the Rotary Peace Center and was organized by ICU Professors Giorgio Shani and Jeremiah Alberg. Professor Hartmut Behr of Newcastle University was invited to present a paper titled "Peace Through Dialogue Across Differences."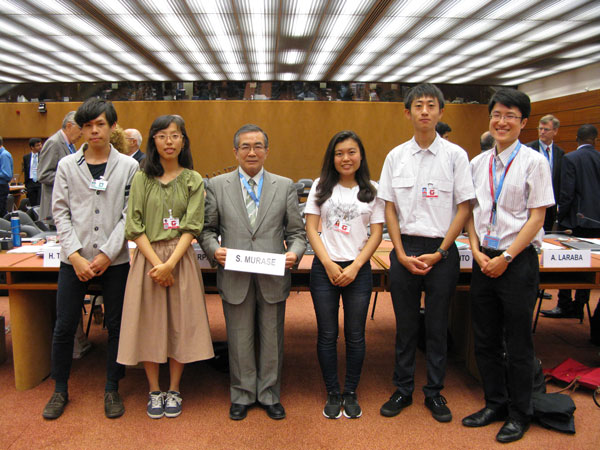 A team of ICU students led by Assistant Professor Hiromichi Matsuda participated in the 9th Nelson Mandela World Human Rights Competition in Geneva from July 17th to 21st. Only the best teams from each UN region were invited to participate in this prestigious event, and ICU, along with 12 other university teams, qualified through the preliminary rounds in the Asia Pacific Region.