Letter from the Executive Director
Dear friends & colleagues,
There were several exciting developments at the Japan ICU Foundation during the 2016-17 Fiscal Year (April 1, 2016 – March 31, 2017). We welcomed two new members to our staff, launched a grants initiative for ICU faculty and students, reformed our scholarship program, held the culminating Rethinking Peace Studies conference at ICU, and continued to expand our Global Link summer program in New York City. It was an exciting year!
In the following report, we showcase some of the highlights from the year. We also provide a financial summary of the support we were able to offer ICU through the JICUF endowment and the generous donations of ICU alumni and friends.
As you will see, we continue to seek creative ways to live up to our mission of supporting ICU's "broadly international and ecumenically Christian dimensions." Thank you to everyone who has joined us by giving of your time and resources. We hope you continue to follow our work on our website and through our social media pages.
Best regards,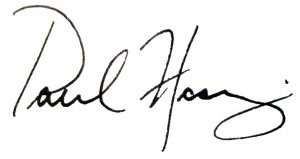 Paul Hastings
Executive Director
Highlights from FY2016-17
JICUF is pleased to announce the JICUF Global Scholarship. There are four subcategories within this program, namely the Syrian Scholars Initiative, the U.S. Scholars Initiative, the Exchange Student Initiative and the Study Abroad Initiative.
FINANCIAL REPORT FROM FY2016-17
Financial Support for Campus Facilities
Global House/Othmer Library – $755,842
Sakura Fund – $3,925
Kidder Memorial Fund/Yuasa Museum – $200
ICU Church -$175
Total Support for Campus Facilities – $760,142
Financial Support for Students
Scholarships for international students – $100,000
Fujimoto Scholarship – $50,000
Norman and Ruth Q. Sun Loan Fund for Chinese Students – $25,643
Student Activities Grants – $21,097
James C. Caraher Scholarship Fund – $14,585
Warnhuis Fund – $11,369
Study Abroad Scholarship – $10,000
Student Travel Grants -$9,900
General Scholarship Support – $4,676
Punahou Global Leadership Academy for ICU High School Students- $4,000
Peace Bell Scholarship – $3,200
David W. Vikner Social Service Fund for the Dream Competition– $2,000
Horie Takematsu and Koh Endowed Scholarship – $2,000
Valley Foundation Scholarship – $1,205
Jessie M. Bader Scholarship Fund for Asian Students – $805
Total Support for Students – $260,480
Financial Support for Faculty
Othmer Faculty Chair in the Natural Sciences – $150,000
Faculty Program Grants – $47,096
UBCHEA Endowment Fund for Christian Professors from China – $11,369
Visiting Scholars Fund – $6,167
Total Support for Faculty – $214,632
Total Financial Support for ICU – $1,235,254
2016-2017 CONTRIBUTIONS
General Unrestricted Contributions – $26,479
Designated Contributions – $84,452
Fujimoto Scholarship Fund – $50,000
Campus Facilities – $14,400
General Scholarship Support – $10,887
Study Abroad Scholarship – $2,300
Elrick Williams Memorial Scholarship for Translation – $1,769
Peace Bell Scholarship – $1,700
Grants – $950
David Vikner Social Service Fund – $600
ICU High School – $500
Global Link – $350
Library Support – $300
Sakura Fund – $250
Kidder Memorial Fund/Yuasa Museum – $150
Christian Work at ICU – $121
ICU Church – $100
Rethinking Peace Studies – $75
Total Contributions – $110,931
FREQUENTLY ASKED QUESTIONS
Q: How much support did the Japan ICU Foundation provide to ICU in FY2016-2017?
A: In total we provided ICU with $1,605,283 in support. This includes the support for campus facilities, students, faculty and also the programmatic expenses incurred by the Japan ICU Foundation. Here is the breakdown:
Support for Campus Facilities – $760,142
Support for Students – $260,480
Support for Faculty – $214,632
JICUF Program Expenses – $370,029
Total Support for ICU – $1,605,283
Q: How are contributions to the Japan ICU Foundation from ICU alumni and friends used?
A: 100% of all contributions from alumni and friends are used to support programs that align with our mission and approved by our trustees. These gifts are tax-deductible for U.S. tax purposes.
For complete financial statements, audited by Tait Weller & Baker, LLP, please contact the Japan ICU Foundation at information@jicuf.org.
LIST Of 2016-17 DONORS
$10,000 and above
Atsuko & Akira Fujimoto
$2,000 to $4,999
David Chan, Violet Kuroki, Takahiko Ogata, Yasuyuki & Judy Owada, Scott Pardee, George & May Wang
$1,000 to $1,999
Takeshi Amemiya, Betty Lamshulin Butz, Elizabeth Conant, Machi Fukuyama Dilworth, Yuko Folgate, Lillian K. Hashimoto Fong, Paul Hastings & Debbie Wissel, Noriko Iwase, Hiroko Kiyoshi-Teo, Yoshiro Matsuo, Fusae & Yuzuru Nara, Delores & Jon Roeder, Takeshi Ueshima, Weimin Yuan, Anonymous (2)
$500-$999
Hatsuya Azumi, Satomi Bol, Fred & Eleanor Honaman, Mitsuhiro & Kaede Kaneda, Anne Love, Kazuko & Chad Love, Nakako Memon, David & Zenora Rackham, Mary & Bruce Rigdon, Teruyo P. Seya, Keiko Shimada-Cirnigliaro, Hallam Shorrock, Jr., John Coventry Smith, Jr., Roy & Ute Tellini, Junko Usuba, Kenichiro & Miya Yamada, Anonymous
$200-$499
Michael H. Armacost, Annie Awanohara, Po-chuen & Lillian Chan, William Clark, Mikiko Davis, Lisa & Charles Dent, Lois Geeslin, Danny Ha, Koaki Harris, Shoji Kent Ikeda, Helene Keran, Phyllis Larson, Reiko Mito, Ryo Nakamura, Samuel Nukazawa, Mieko Peek, Kazumi & Robert Pestka, Atsushi & Michi Sasahara, Samuel & Connie Shepherd, Yuko Sugiyama Lynch, Tomoko Takahashi, Curtis & Jinx Tong, Kurt Tong & Mika Marumoto, Hiroko Matsushima Williams, Louise & Laurence Woodruff, Anonymous
$100-$199
Delbert Anderson, Chihae Arafune, Carl & Marie Bade, Catherine Bell, L. Keith Brown, Barnaby Donlon, Susan Duke, Stephen Dyer, Yoko Murayama Eide, Namiko Golden, Dorothy Goldman, Joel & Peggy Johnson, Paul Kidder, Evelyn Kreider, Brian Y. Kubo, Elizabeth Landerholm, Dominic Lobuglio IV, Lafayette Matthews III, Margery Mayer, Richart Mellott, Kiyo Okazaki, Stanley Reedy, Lona Sato, Motoko Shimizu, Frank Smith, Mari Snyder, Lawrence & Joanna Tsuyuki, Amy Oda Uyemura, Lin & David Vikner, Kazue Watlington, Ann Ota, Jaemin Youk, Emma Lee Yu
Below $100
Robin K. Avery, Mineko S. Avery, Paul & Helen Baumgartner, Hiroko Nagata & Bruce Bell, Regis & Marilyn Birckbichler, Matthew Burt, James Canfield, Lynn C. Cohee, Ayako Cone, Carmen Dagnino, Keith E. Edwards, Dorothy Gibbs, Owen Gingerich, Barbara Goodrich Clark, Jack & Patricia Green Jr., Dale Haworth & Karen Beall, Evelyn Headen, David & Patty Janes, Doris Kersten, Shirley Kondo, Matthew A. Kraus, Edward Krebs, Nela Navarro, Mina Nishimura, Tsuyoshi Ohyama, Norman Olson, John Pearson, David P. L. Sachs, George & Etsuko Schulenberg, Colin Teraoka, Kurt & Leslie Thompson, Hiroko Tsuchiya, Joan Uht, Yoichi Usui, Aya Yabe-Duruz
Corporations, organizations & memorial funds
Adobe, April Manzinger Fund, Council for International Culture & Education, Elrick Williams Memorial Fund, ICU Church, Iqbal & Shelby Mamdani Foundation, J.U. & Hazel Simmons Scholarship Fund, Philanthropic Ventures Foundation, Presbyterian Mission Agency, Wells Fargo Bank
MEMBERS OF THE DR. HACHIRO YUASA SOCIETY & TAIZANSO SOCIETY
DR. HACHIRO YUASA SOCIETY
The Dr. Hachiro Yuasa Society was formed to recognize those thoughtful graduates and friends who make an estate gift or other form of deferred gift to the Japan ICU Foundation.
Tamiko & Harvey Anderson
Jean Ando
Hatsuya Azumi
Arthur & Danita Bauer
Ray & Hazel Bayley
Thomas Benson
Emily Clifford Jackson
Benjamin & June Duke
Joan Ericson
Atsuko & Akira Fujimoto
Margaret Garrison
Fred & Eleanor Honaman
Douglas Melick
Hiroshi & Ikuko Mizukami
Nancy Mulford
Yasuyuki & Judy Owada
John Pearson
David Pittle
Peter & Amy Prahar
Delores & Jon Roeder
Shyanne & Kurt Roeloffs
Hallam Shorrock
Lin & David Vikner
Louise & Laurence Woodruff
TAIZANSO SOCIETY
The Taizanso Society honors donors who have made cumulative contributions to the Japan ICU Foundation totaling more than $100,000.
Henry Berman
Atsuko & Akira Fujimoto
Donald & Mildred Topp Othmer
Fumiko & Yukihiko Sasaki
Thank you to all of those who generously supported our work this past year. We rely on the ongoing support of ICU's alumni and friend community in North America. The donations listed here were received between April 1, 2015 and March 31, 2016. If you have any questions, please do not hesitate to be in touch.