ICU (International Christian University) is a private, four-year liberal arts college in Tokyo. Founded on the principles of the Universal Declaration of Human Rights, ICU aims to cultivate "responsible global citizens" who will contribute to world peace and to help people in diverse backgrounds live together harmoniously.
ICU has been a pioneer in liberal arts education since its founding in 1953, pursuing, as its name suggests, international, Christian and academic missions. Visit ICU's website.
JICUF offers scholarships through four initiatives: the Syrian Scholars Initiative (SSI), U.S. Scholars Initiative (USSI), Study Abroad Initiative and Exchange Students Initiative. Learn more
JICUF runs two overseas programs for ICU undergraduate students: Global Link New York and Global Link China. Learn more
JICUF News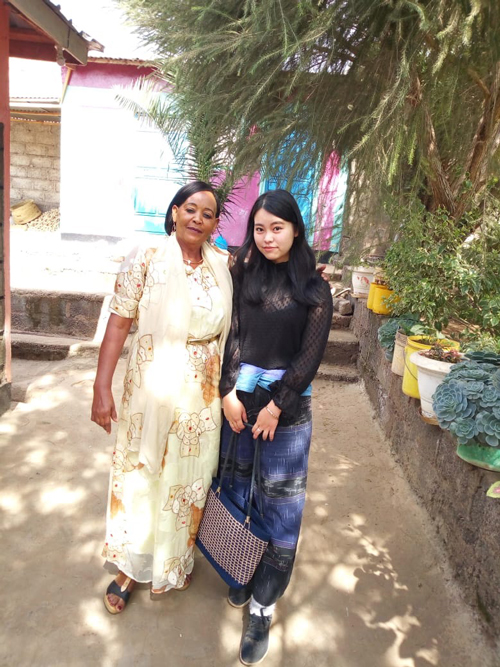 This spring, third year Education and International Relations student Naho Yoshikawa was awarded ¥316,523 via the JICUF Student Travel Fund. Her proposal was to research the relationship between students' self-concept and learning environments in Oloitokitoki village, Kenya, using psychological and pedagogical observation methods this July.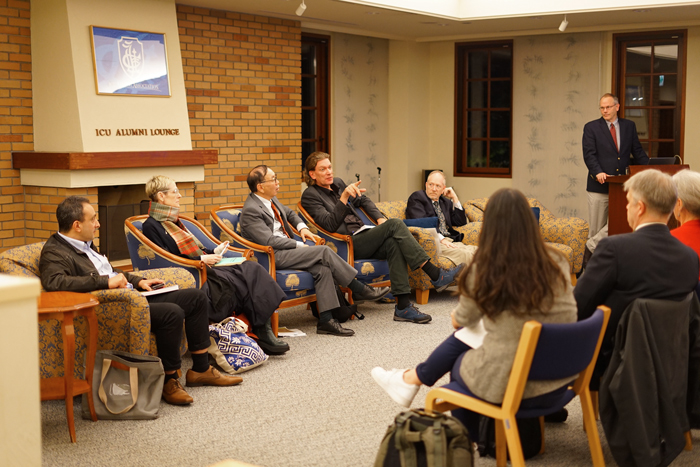 On October 25th, JICUF and the ICU Rotary Peace Center hosted a Rethinking Peace book launch. The book emerges from Rethinking Peace Studies, a three-year project funded by JICUF, and the edited volume features 14 chapters written by authors who participated in one of the project.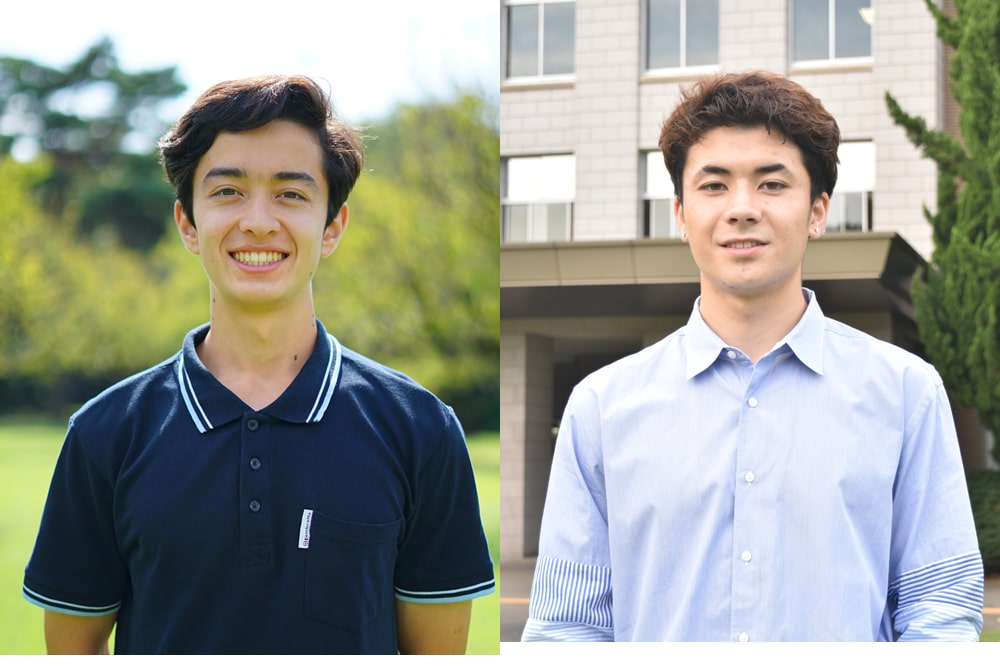 Luke Wilson and Nicolas Correa are the second cohort of recipients of JICUF's United States Scholars Initiative (USSI) scholarship. USSI aims to increase the number of degree-seeking undergraduate students from the United States at ICU. This merit-based scholarship provides full-tuition support for four years of undergraduate study at ICU.
We sat down with Luke and Nico and asked them about their experiences at ICU so far.