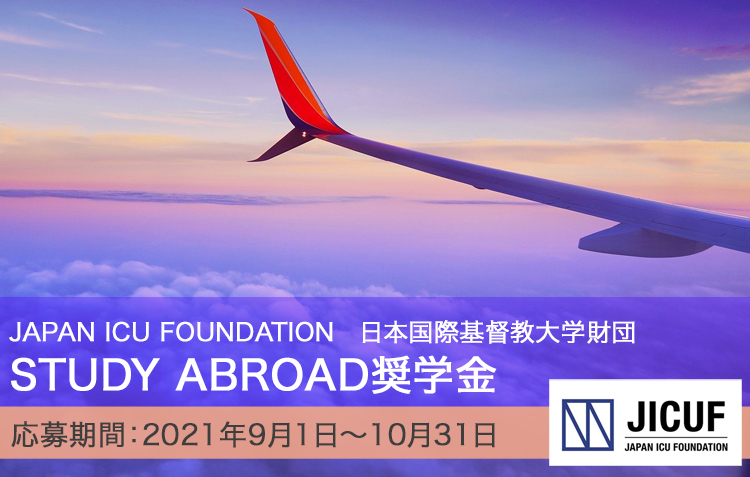 Application for students studying abroad in 2022 has closed.
What is the Study Abroad Scholarship?
The Japan ICU Foundation's Study Abroad Scholarship will be awarded to three ICU students planning to participate in an outgoing Exchange Program at one of ICU's partner institutions or an IES/CIEE Study Abroad Program in 2022. * (A list of all exchange/study abroad programs is here.) The total scholarship amount will be $3,500 for each student for a full-year (three terms at ICU) program.
* Students applying for programs that are shorter than one year (equivalent to one or two terms at ICU) or that begin before or in June 2022 (early departure programs) are not eligible. (Please see the "Eligibility" section below for more information.)  
With support received from the ICU Alumni Association in the Americas and from direct giving of ICU alumni and friends, this scholarship was established in 2012 to encourage more ICU students to consider studying abroad. We wish in particular to support students who have financial need. Please see below for eligibility, application process and timeline.