Our Story
In the aftermath of WWII, visionaries in Japan and the United States came together to build a university in Japan that would educate global citizens who serve God and humanity. The Japan ICU Foundation was incorporated in New York in 1949 to support this endeavor, and International Christian University (ICU) was founded the same year. ICU has since grown into a leading university that remains a symbol of peace and reconciliation.
Today, the world is more interconnected than ever and we face daunting challenges from climate change to the refugee crisis. With our eyes on the future, JICUF's mission is to work with ICU to nurture global citizens who contribute to the well-being of humanity.  We fulfill this mission by focusing on three themes: Sustainability, DEI (Diversity, Equity & Inclusion), and Peacebuilding. The Foundation considers these themes core responsibilities of global citizens and key to the common good. The Foundation envisions a community of global citizens who actively contribute to a peaceful and sustainable future for humanity. Our efforts are dedicated to making this vision a reality.
Upcoming Events & Announcements
Future of Education Webinar Series: Innovating Higher Education in Japan
U.S.: Thursday, October 14 from 7:00 – 8:00 pm EDT
Japan: Friday, October 15 from 8:00 – 9:15 am JST
Click here to register
The Grants program will be relaunched in the fall term. For information, visit the grants page!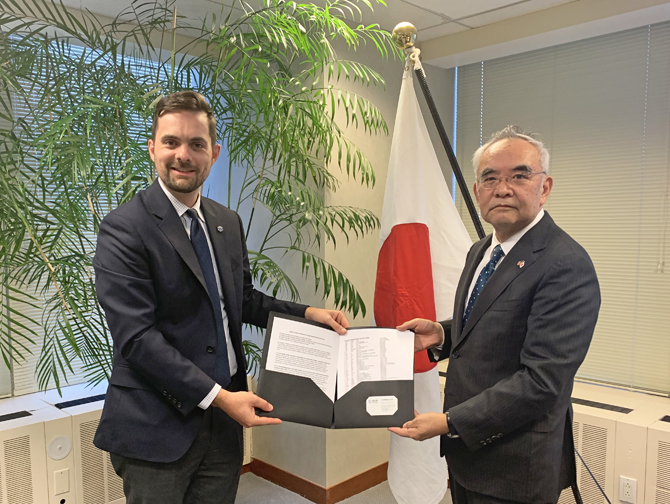 On October 21, JICUF Executive Director Paul Hastings presented an appeal to the Government of Japan to resume the issuance of visas to international students and researchers through Ambassador Kanji Yamanouchi of the Consulate General of Japan in New York. The appeal was signed by more than 650 university administrators, faculty, staff, other professionals and students around the world.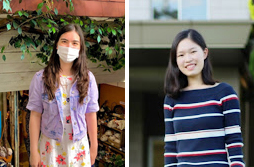 JICUF recently recruited two ICU students, Kira Taylor and Rika Asakura, as our first Communications Interns. Their main responsibility is to disseminate information about the opportunities that JICUF provides to current ICU students, and with their help, we launched the JICUF official LINE account!

JICUF is relaunching the grants program this fall! Starting August 30, ICU students, faculty, and now alumni can apply for funding for projects focused on sustainability, DEI or peacebuilding.