Now Accepting Applications for the Syrian Scholars Initiative

Deadline: September 12, 2017 at 11:59PM (Turkey Time)

Welcome to our new website!

The Japan ICU Foundation's mission is to work with International Christian University, a visionary liberal arts university in Tokyo, Japan, to further strengthen its broadly international and ecumenically Christian dimensions. Thanks for visiting our site!
Opportunities for the ICU Community
June 20-Sept.12, 2017 Syrian Scholars Initiative application open
July 5-28, 2017 Global Link Summer Program for ICU undergraduate students in NYC
July 14, 2017 (6:30-9:00pm @Shinbashi) Global Link/Alumni Meet-and-Greet Reception in NY Click here for details.
July 17, 2017 (6:30-9:00pm @China Garden) Global Link/Alumni Meet-and-Greet Dinner in DC Click here for details.
September 22, 2017 (4:00-6:00pm @JICUF) ICU High School Information Session (Details to be announced soon)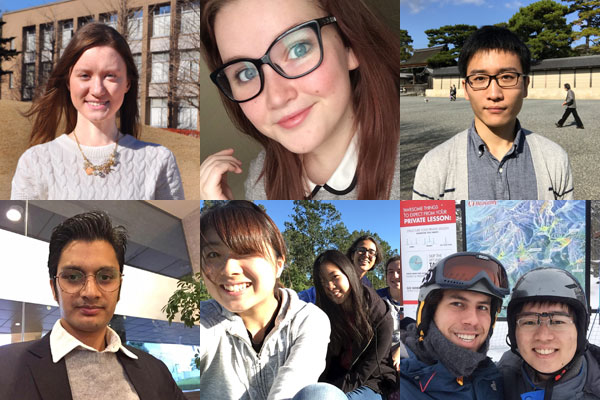 JICUF is pleased to announce the JICUF Global Scholarship. There are four subcategories within this program, namely the Syrian Scholars Initiative, the U.S. Scholars Initiative, the Exchange Student Initiative and the Study Abroad Initiative.

ICU hosted the 13th Workshop on Altaic Formal Linguistics (WAFL 13) from May 25th to 28th. Senior Associate Professor Tomoyuki Yoshida received a grant from JICUF last year and played a central role in bringing the workshop to Japan for only the second time in its history. The four-day conference which had close to 100 participants was dedicated to former ICU linguistics professor Dr. Kazuko Inoue, who recently passed away.

On May 27th, ICU Senior Associate Professor Eckhard Hitzer (physics) organized a one-day workshop on campuus entitled "Sustainable University Development with a Focus on Renewable Energy (SUDre 2017)." The workshop explored how universities could switch to renewable energy, and was partially funded by a grant from JICUF. The successful event was attended by close to 120 people.