Ms. Noriko Iwase, who graduated from ICU in 1974, currently lives in Washington, D.C.
A generous supporter of JICUF and ICU, she agreed to share her ICU story with us.
---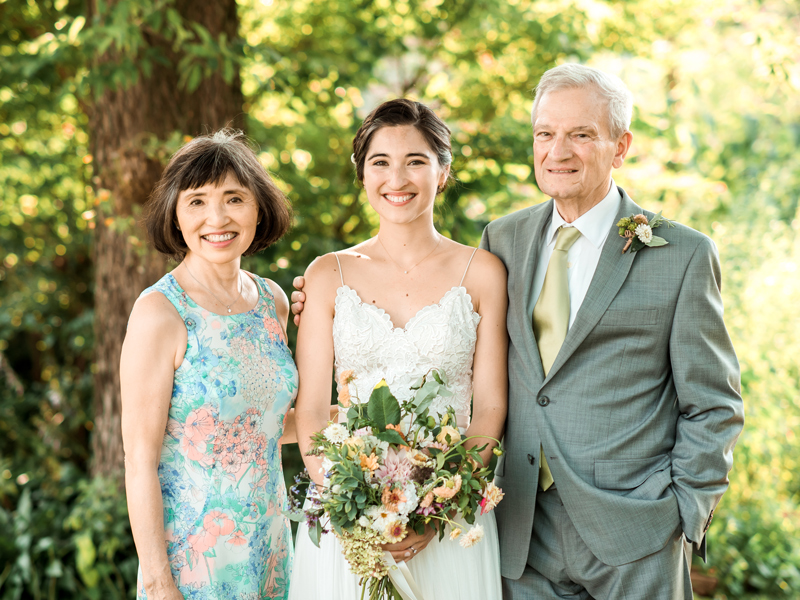 An invitation to a "50th Anniversary of Matriculation" event came from ICU this February. I only realized then that it had been fifty years since I matriculated at ICU in 1969. I unfortunately could not attend the event held on the campus in Mitaka in April, but it gave me an opportunity to dig up memories of ICU and reflect on how ICU affected my life.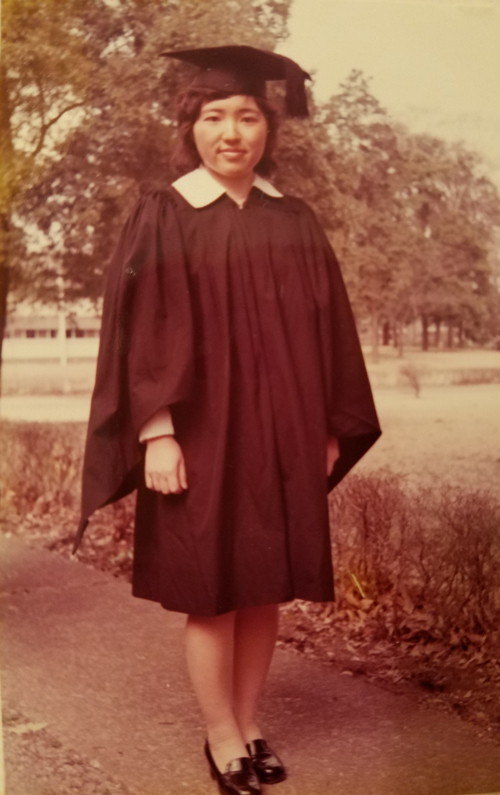 In 1969, student protests were raging all over Japan, and the University of Tokyo did not hold its entrance exam that year. Aspiring to study economics and English, ICU was my top choice, but after matriculation in April, no classes were held. I was going to commute to ICU from my home in Tokyo, but I had nowhere to go. I have no recollection of how I spent my days until the university let riot police on campus, created a wall of defense, and resumed classes in the fall. Students split into two groups – one went inside the wall to attend classes, and the other remained outside to keep protesting. As I remained outside and only began attending classes the following April, it took me five years to complete my degree, graduating in 1974. Perhaps due to these abnormal circumstances, I do not remember much about my days at ICU. A sense of distrust toward the university administration lingered inside me for a long time.
When I graduated, there were few professional jobs available to women, and most opportunities entailed supporting men. If the only choice was to pour tea for my colleagues, I wanted to do so in the field of development economics, and decided to work as a secretary at the International Development Center of Japan (IDCJ), a think tank specializing in development and international cooperation. Soon after, I passed the competitive exam to work for the United Nations, and started working in the UN Headquarters in late 1975. However, I was not fulfilled at work, partly because the UN was a political organization, and partly because I was not sufficiently trained for the job. With only a bachelor's degree from ICU, I realized the importance of further training, and studied economics in the graduate program at New York University for five years while continuing to work at the UN. In the middle of my PhD program, I applied for the Young Professionals Program at the World Bank, was accepted, and moved to Washington, D.C. in 1981.
Because I had studied French at the UN, the first country I was assigned to work on was Mali. I married a French man who also worked for the World Bank that I met through practicing French conversation, and worked in Ivory Coast for three years with our three kids in tow. In the World Bank's Abidjan Office, I worked on agricultural projects. In 1992, when I returned to D.C., I moved to the Latin America and the Caribbean Region and was in charged of Bolivia, Peru and Paraguay.  
When I turned 50 in late 2000, I took an early retirement from the World Bank to spend more time with my children, who were still in middle and high schools. I thought about how I could contribute to the local community, and decided to enroll in the graduate program of social work at the Catholic University of America. I got a master's degree in social work (MSW) in 2005, and became a licensed clinical social worker (LCSW) in 2008. I worked mainly with francophone asylum seekers with trauma and Japanese clients until retiring in December 2017.
Currently, I teach Jikyo Jutsu, a Japanese health exercise at a non-profit organization for the Japanese community in Virginia and Maryland. I learned about Jikyo Jutsu 13 years ago, and received training in Japan to obtain a teaching certificate in 2015. This exercise aims to prevent illnesses and improve overall health status without depending on medicine, and I hope to contribute to the better health of the people in the D.C. community.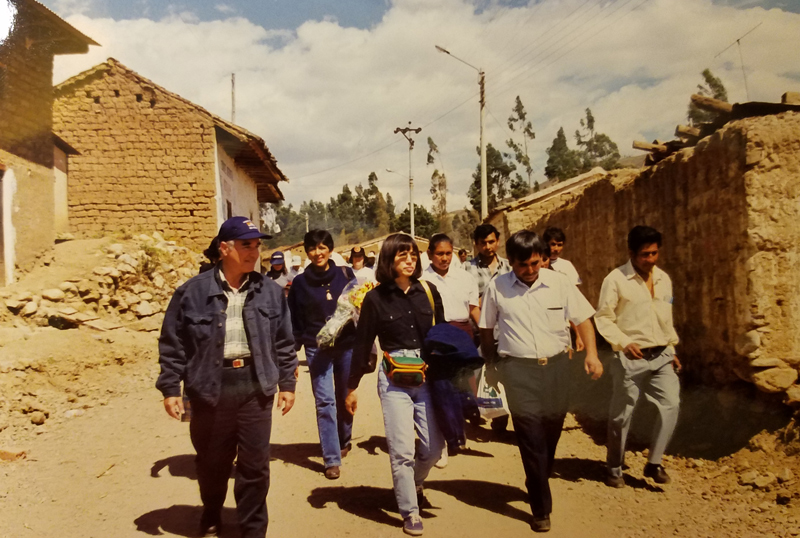 Although the unfortunate start of my college life left a bitter aftertaste, what I studied at ICU changed my life. Coming from a regular public high school, I had no international experience, and the Freshman English Program (FEP) drastically improved my English. Majoring in economics in the Social Science Division and studying Samuelson's textbook which was as thick as a telephone directory built a basis for my graduate studies in economics at NYU. I probably could not have survived working for  international organizations without ICU's FEP. Mr. Shinsuke Horiuchi from the second class at ICU, whom I met when I worked for IDCJ right after graduation, helped me a lot. I would not have known about the competitive exam co-administered by the Ministry of Foreign Affairs and the UN or worked for the UN Headquarters in New York without Mr. Horiuchi's guidance. While I worked for international organizations, I continued to be supported by the wide network of ICU alumni overseas. Finally, the fact that it took me five years to graduate ICU taught me the valuable lesson that life can sometimes take a detour.