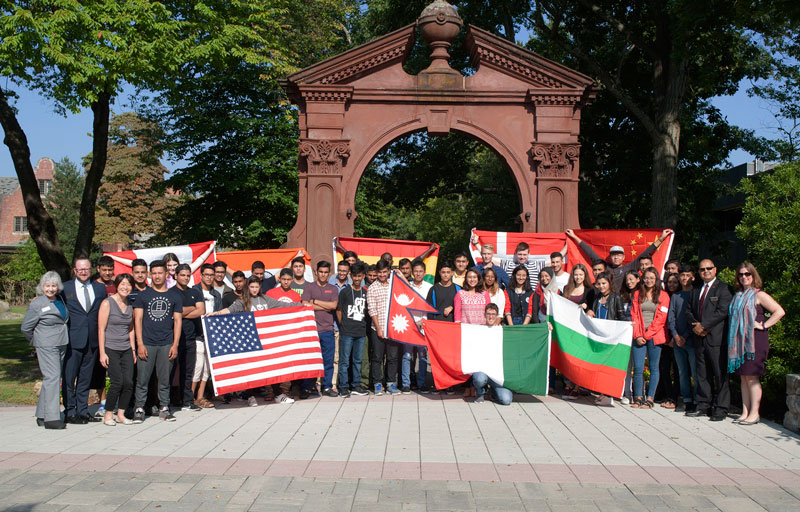 This month's featured alum is Izumi Osawa-Minevich, the head of ICU Alumni Association's NY Chapter. Izumi, who is originally from Koriyama (Fukushima), graduated from ICU in 2004 and now works for Ramapo College in New Jersey.
Izumi shared her memories of ICU and reflected on how ICU has impacted her life. (Izumi submitted her essay in both English and Japanese. Her words are unedited.)
---
"Despite the cold January weather outside, my very first image of ICU is the hot and humid mid-summer day at the Open House/College Visit event back when I was still a prospective student. While cicadas sang in full volume, I walked around the vast campus, attended mock lectures to get the feel of a liberal arts education, and fell in love with the nature of ICU. It has been over 13 years since I graduated from ICU and moved to the States, but I still vividly remember the day I felt 'I can live here, and I really do want to spend my college years in ICU.'
The determination I had that day was proven to be right and ICU kept meeting my expectations throughout the next four years. I was given so many opportunities in academics, studying abroad, on-campus residence, as well as various activities outside the classroom. Every single experience was the indispensable foundation of where I am and who I am today. I was fortunate to be selected as one of the first residents at the newly-built Global House, and I have so many fond memories sharing on-campus living experience with both domestic and international students. Furthermore, studying abroad during my junior year as an exchange student at University of Pennsylvania became the real 'life-changing' experience that eventually led me to move to the States.
I majored in International Studies, but I can state with confidence that I have made the most of my liberal arts education at ICU and enjoyed taking courses not limited to my major, but expanded the field of study to Peace Studies, American Literature, Biology, and Photography, just to mention a few. The memory of these courses often come back to my daily life in various occasions, and I believe ICU had the perfect environment to accept and cultivate my academic enthusiasm in its entirety. In addition, I made so many friends with different background through the CMS College Orchestra, student conferences and symposium, and volunteering in international youth camps during my four years.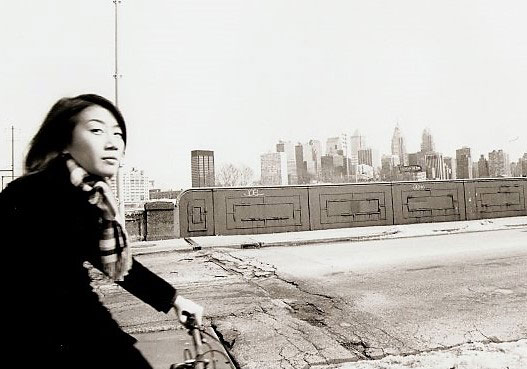 My interest in studying abroad, intercultural communication, internationalization in higher education, and its administration was enhanced during the time at ICU and it naturally led to my career after graduation. I wanted to share the experience I had during college and pass it on to the next generation.  It has been almost nine years since I started working in the international education office at a public liberal arts college located in Northern New Jersey. My responsibilities include helping US students study abroad, and also assisting approximately 100 incoming international students from all around the world. While dealing with day-to-day tasks at the college, I often reflect on my own experience as an exchange student from various perspectives and realize the long-lasting power of ICU's liberal arts education.
ICU was extraordinary in its own way, providing support to students not just from professors, but together with the administration, responding to my never-ending curiosity. Staff and faculty in each office and department gave me appropriate advice every time and encouraged me to reach out and network whenever I needed extra resources. I value and appreciate ICU's comprehensive support system especially after I started pursuing a career in higher education, and I hope to apply its compassionate and friendly style at my current workplace, both as a professional and as an adult.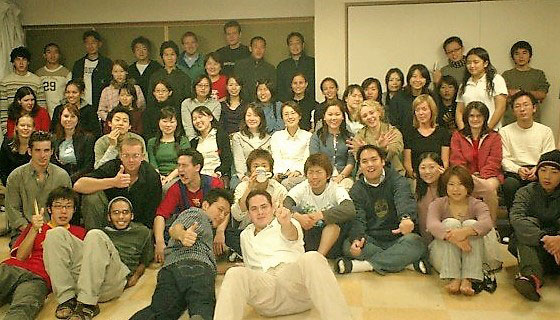 Since I started participating in the ICU Alumni Association New York Chapter, I have met so many interesting alumni members with diverse careers and backgrounds from all different graduating years. I would love to continue reaching out to fellow alumni, not just within the vicinity of New York, but by communicating with different chapters all around the world, sharing ideas how to connect with each other. At the same time, by supporting current students throughout different opportunities."
---
Thank you for your hard work as the Alumni Association's NY Chapter representative!
The Chapter's next event is the shinnenkai on Thursday, January 18th. We look forward to seeing everyone there!