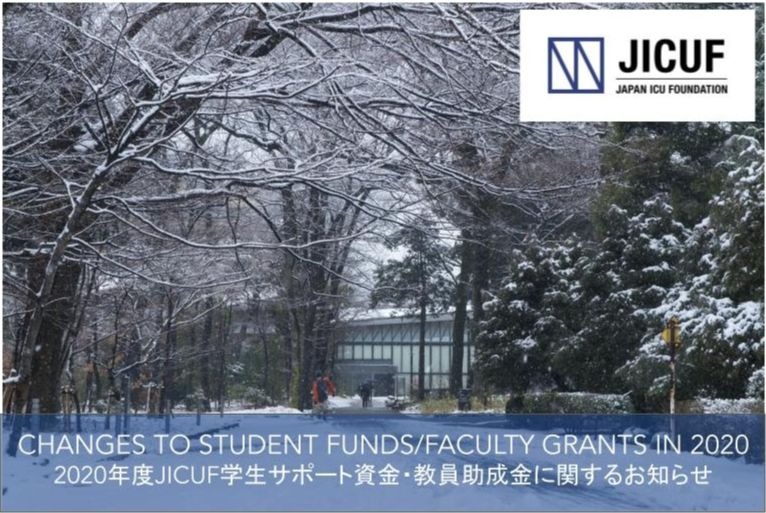 Since 2016, JICUF has been providing funds for students and faculty through its grants program. JICUF typically allocates $100,000 each year to support unique projects in four categories: Student Activities Fund, Student Travel Fund, Faculty Program Grant and Visiting Scholars Program.
In 2020, we will be introducing a few changes to better fulfill the needs of ICU faculty and students.
Inquiry forms can be submitted at any time.


Until this year, faculty and students could only submit an inquiry form during a short window of time. In 2020, they can submit an inquiry form whenever they come up with a new idea.




Inquiry forms will be reviewed on a rolling basis.
JICUF will review inquiry forms as they are received and invite applicants to submit a full proposal. Please note that an invitation to submit a proposal does not guarantee funding.


Full proposals will be reviewed three times a year.


JICUF will review full proposals once every term. To be considered in each term, please make sure that you submit an inquiry form before the deadline. Please also check the project start dates, as it will take some time for funds to be transferred.

The 2020 Inquiry Form is available now. We look forward to receiving many applications in the new year!