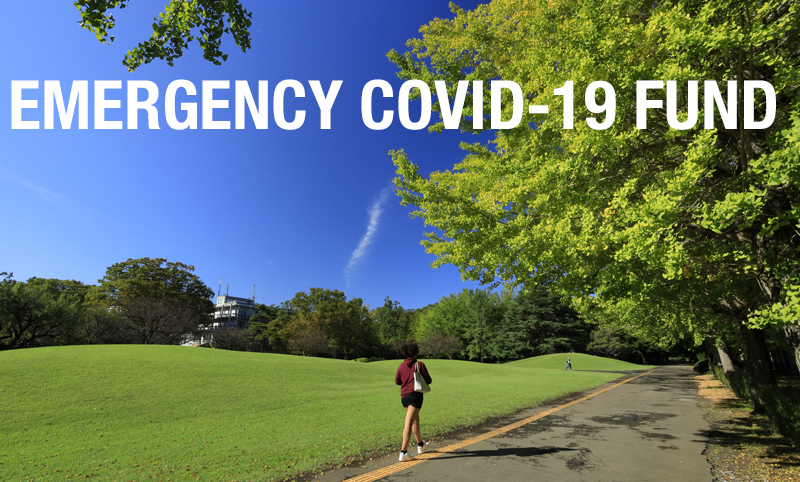 Dear ICU Alumni & Friends,
The COVID-19 pandemic has impacted countries and communities across the globe, including Japan and ICU. Preceding the government's declaration of a national state of emergency, ICU announced the closure of campus in mid-March and the move to online learning for the Spring Term.
There remains a high level of uncertainty at ICU. For example, we do not yet know if campus will be open in the Fall Term or if courses will remain online. It is not clear if international students, both exchange students and degree-seeking students, will be able to enter Japan. In addition, the pandemic has created financial insecurity for many students and their families.
It is more important now than ever to make sure that ICU students receive the support they need. With the creation of the Emergency COVID-19 Fund, ICU has pledged that no ICU student will be left behind due to the pandemic. JICUF has provided $100,000 to the Emergency COVID-19 Fund. We cannot think of a more appropriate usage of our funds.
We encourage you to join us by donating what you can to support ICU students.
Sincerely,

Paul Hastings
Executive Director
DONATION FORM
To donate to the Emergency COVID-19 Fund, please select it as the designation. JICUF is a 501 (c) (3) public charity and donations to JICUF are tax deductible according to US law.