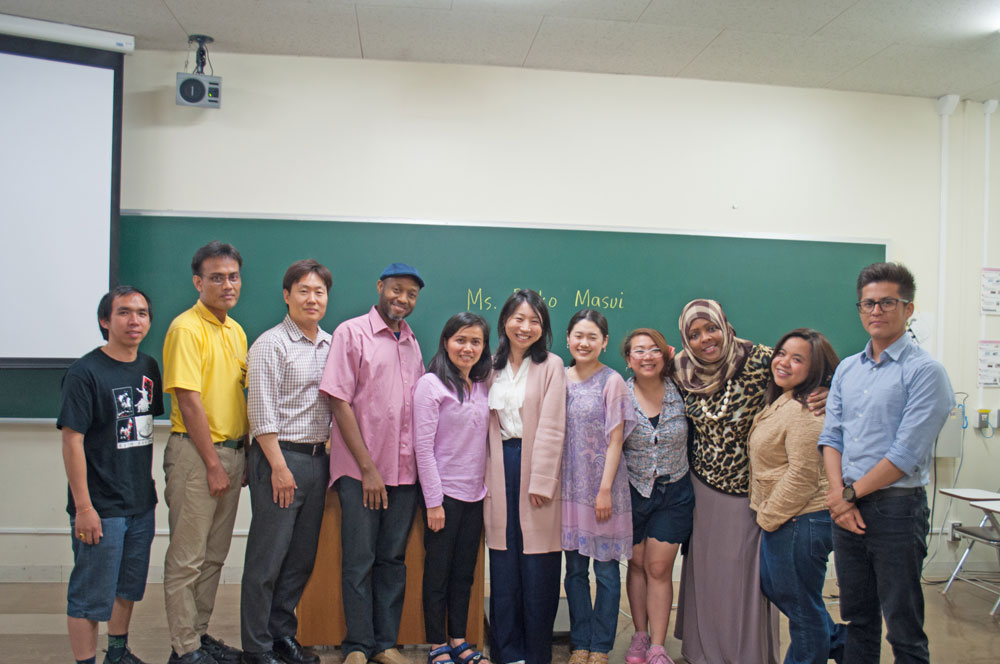 Jenni Fajardo, doctoral student at the ICU Graduate School, received a JICUF grant of ¥140,000 in winter term 2016 to organize a series of workshops to help ICU students improve their presentation and business communication skills. Five workshops took place from May 19th to June 16th, with a different speaker and topic in each session.
The workshop series was supervised by Professor Insung Jung, who offered guidance in selecting the topics to be covered, and the series was attended by both undergraduate and graduate students. Each session started off with a lecture and was followed by an activity. Many participants expressed their hope that these workshops will continue to be held on campus. The workshops' co-organizer and doctoral student Janice Tan developed a post-session online survey for the participants. The organizers hope to utilize the results in planning even better workshops in the future.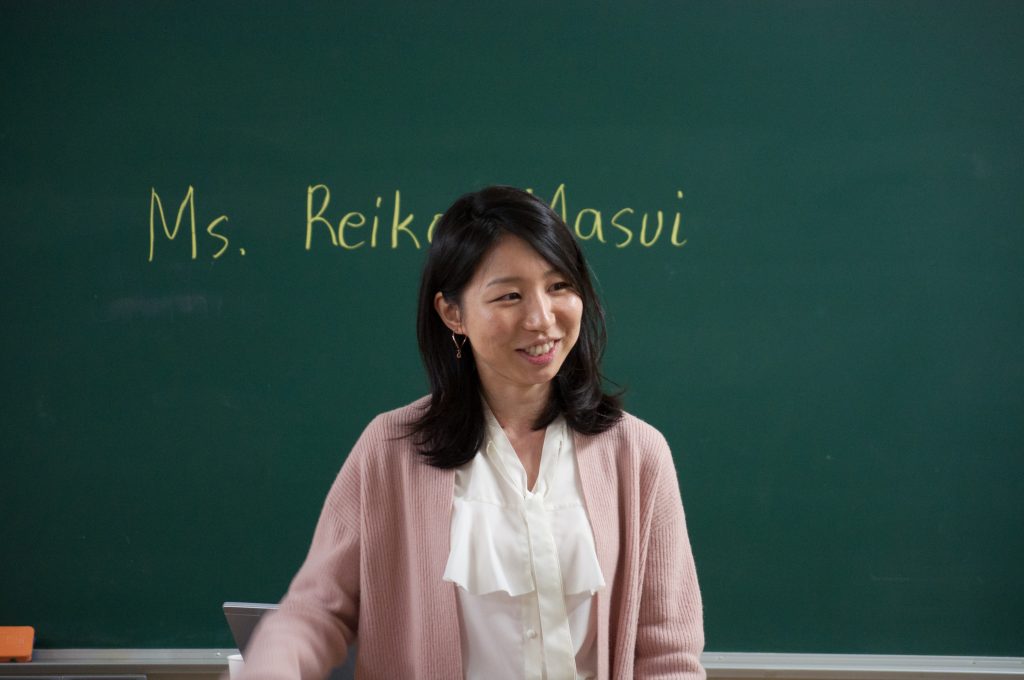 Here are the five sessions that took place in May and June:
May 19th: Business Communication Writing – Communicating via E-mail and Writing Effective Abstracts (Facilitator: Ms. Sarah Sanderson)
May 26th: Self-Confidence Building and Presenting Effectively and with Impact (Part 1) – Finding Their Voice: Becoming a More Engaging Speaker (Facilitator: Professor Allen Kim)
June 2nd: Business Communication Speaking – Academic Presentations (Facilitator: Mr. Gibran Garcia)
June 9th: Designing Visually Effective Presentations (Facilitator: Mr. Ken Morimoto)
June 16th: Self-Confidence Building and Presenting Effectively and with Impact (Part 2) – Best Practices to Command Presence and Impact Including Role-Play and Immediate Feedback (Facilitator: Reiko Masui, Toastmasters Japan)
We asked some of the participants to share their experiences.
Toabwa Toaiauea is a first year master's student majoring in education and psychology. He attended the last workshop facilitated by Ms. Masui to learn how to attract an audience's attention when making a presentation and to build confidence. From this session, he learned how to clarify the central message through repetition, using one's eyes and facial expression to engage the audience, and using dialogue to help the audience visualize and take part in the speaker's inner story. 
Lanta Ket Oukham, also a graduate student majoring in education and psychology, attended most of the workshops. She describes herself as a shy person who is uncomfortable speaking in front of an audience, especially in English. She wanted to gain confidence and learn new presentation skills to help with her masters thesis presentation. Lanta says the sessions helped her write professional e-mails and abstracts, as well as presentation materials. She also learned how to control her voice, body posture and focus.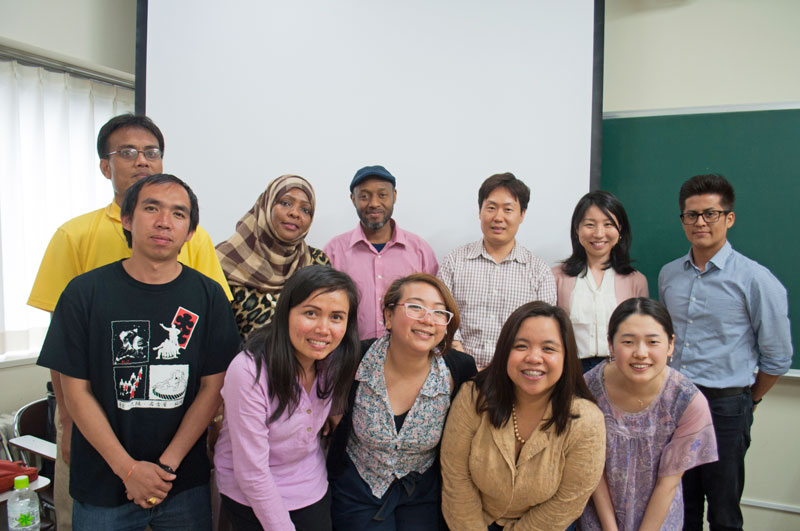 Lastly, Joy Ann Faith D. Francisco, MA student in psychology and linguistics attended three of the workshops that focused on skills that she was particularly interested in improving. She commented that the university tends to assume that graduate students already have these skills, and does not provide opportunities to improve them. However, she realized through participation in these sessions that she still had room for improvement and enjoyed the opportunity for graduate students to help each other overcome their weaknesses and develop strengths.
Congratulations to the organizers on a successful workshop series!
(Photos by Hana Kamio)