Senior Associate Professor of linguistics Dr. Tomoyuki Yoshida received a ¥600,000 grant last spring to organize the 13th Workshop on Altaic Formal Linguistics (WAFL13) at ICU. After almost a year preparing for this event, his efforts came to fruition on May 25th, when the four-day workshop opened.Close to 100 people from eight countries participated in the event: 39 were faculty and the rest were students and volunteers. View the full program here.
Prof. Yoshida was kind enough to share his account of the workshop.
"The Thirteenth Workshop on Altaic Formal Linguistics (WAFL 13) was held at International Christian University (ICU) from May 25th through 28th, 2017. WAFL has been internationally recognized as the primary venue for cutting edge, theoretical work in all domains of linguistics of Altaic languages, which include Japanese, Korean, Turkish and Mongolian languages. Prior to ICU, Nagoya University is the only institution that hosted WAFL in Asia in 2009. WAFL 13 at ICU was made possible by the generous support from the Japan ICU Foundation (JICUF). On behalf of the organizing committee, I would like to express our sincere gratitude to JICUF.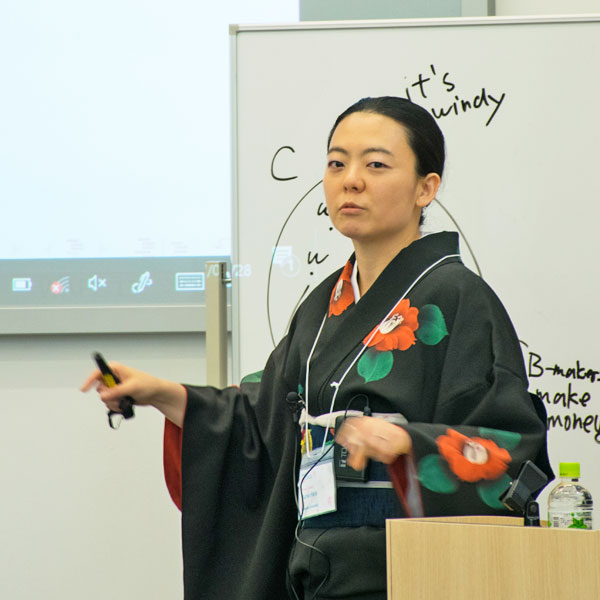 WAFL 13 was a great success with the total of 74 participants from Germany, Hong Kong, Japan, Korea, Russia, Taiwan, Turkey and USA. It started with a satellite workshop on prosody-related issues with 4 presentations and panel discussions on Day 1. At the beginning of Day 2, President Junko Hibiya opened the three-day main session, in which there were 3 plenary talks by Jaklin Kornfilt (Syracuse University), Haruo Kubozono (National Institute for Japanese Language and Linguistics), and Yurie Hara (Waseda University), 19 main session presentations and 31 poster presentations. All sessions were well participated with vigorous discussions in a friendly atmosphere. I believe that it was a fruitful and excellent conference for many participants. All sessions were run smoothly, thanks to 22 student volunteers, most of whom are undergraduate linguistics majors at ICU. Many of the participants admired their hard work.
   Finally, the organizing committee decided to dedicate WAFL 13 to the former ICU Professor of Linguistics, Kazuko Inoue, who passed away at the age of 98 on May 3rd, 2017. We set up a memorial session for her on May 28th after WAFL 13 was closed. Professor Inoue's former students and other linguists with close friendship with her shared their fond memories of her and condolence letters from renowned linguists, Noam Chomsky (MIT), Wayne O'Neal (MIT), Norvin Richards (MIT) and John Whitman (Cornell University). For more information of the memorial session, see https://iculinguistics.wordpress.com/events/kazukoinoue/."