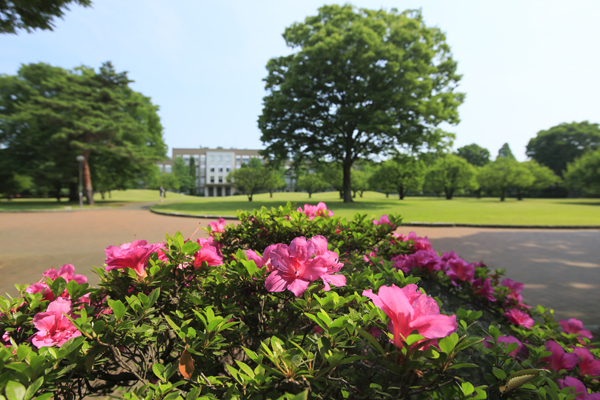 ICU was one of the first universities in Japan to announce switching to online learning in response to the COVID-19 crisis. The decision to offer all courses online from April 9th was made at the university senate meeting on March 12th. Online learning has since been extended until the end of the spring term.
Shortly after ICU made the decision to transition to online learning, JICUF Executive Director Paul Hastings reached out to the ICU administration about how JICUF could support the university during this unprecedented crisis. One of the ideas raised was to support ICU's Zoom contract for the entire academic year, and we are happy to announce that JICUF has issued a grant to support this vital element in ICU's online learning. 
******
To see how online learning at ICU has been going so far, we asked Professor Insung Jung about her experience. Dr. Jung is a Professor of Education and she specializes in educational technology. To learn more about her work, please visit her website.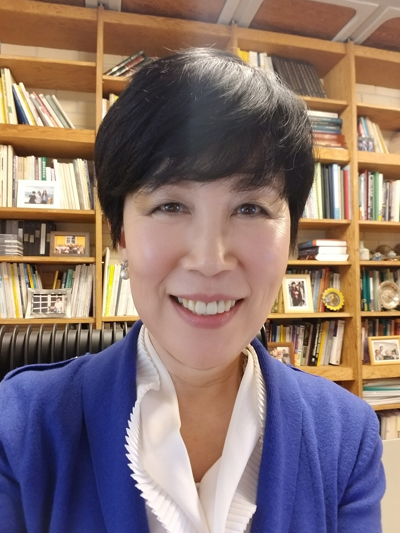 JICUF: How have you been conducting online courses?
Professor Jung: I am teaching two courses this term – one foundation course with 40 undergraduate students and one graduate-level course with nine students.
For the foundation course, I use both Zoom and Moodle in every class.
During the fifth period, I offer a live Zoom session consisting of one or two 15-minute lectures followed by a short Q&A period, about a 10-minute presentation by a special guest or a co-instructor, and a 15 to 20-minute breakout session followed by a report by one or two students on their discussion. During the breakout session, students are broken up into small groups of three to five students to discuss a topic related to course content or their group work.

During the sixth period, students are asked to leave the Zoom session and watch a pre-recorded video lecture or listen to an audio lecture for computer skill development (e.g. how to create a video using Powerpoint; Excel functions, etc.) on Moodle for about 30 to 40 minutes and come back to the Zoom session for Q&A. Students who fully understand the video or audio lecture and can carry out the assignment do not need to come back to the Q&A session.

In addition, we use

Discord

, a communication app, to interact with students of University of California Irvine on a COIL (Collaborative Online International Learning) project.

 
For the graduate class, I also use Zoom and Moodle but in a different way: Zoom for seven classes and Moodle and Zoom for three classes.
In a typical Zoom class, students are required to take a pre-lecture quiz or submit a summary of weekly readings on Moodle before joining the Zoom session. In each period on Zoom, a 20 to 30-minute lecture or student presentation is first offered, and a 30-minute breakout session is carried out. Each breakout room has three students who work on the same project. I join each group for 10 minutes and offer feedback.

In a hybrid Moodle and Zoom class, students are asked to complete the readings and work on worksheets or assignments. Then a Zoom tutoring session with the instructor is arranged with a group of three students each time for checking their understanding of the readings, assignments, or other learning activities.  
JICUF: How have students reacted to online learning?
Jung: Forty students in the foundation class are scattered all over Japan. One student is attending the class from the USA. So far, no absence in all Zoom sessions. Log data on Moodle show active engagement of most students in readings, watching/listening lectures, and postings. They seem to be adjusting well to this online learning situation. Several students are using their mobile phones during the Zoom class and thus have some limitations in using the sharing screen function.
Nine students in the graduate class are attending the class either from their home located in different cities in Japan or from their dormitory on campus. They seem to enjoy closely interacting with peer students and working together on the class projects.
JICUF: How have faculty members supported each other in this transition?
Jung: I don't know how other faculty members have been doing to support each other. In my case, I helped several faculty members from different departments (two to three members each time) when we were preparing for this emergency online teaching. Also, I hosted one session for my department members and offered an individual quick Zoom session a few times. I belong to two LINE groups with a few ICU faculty members. We share our online teaching experience, talk about teaching strategies and their effectiveness, ways to support students, and more. I am sure other faculty members are also using LINE or another tool to support each other.