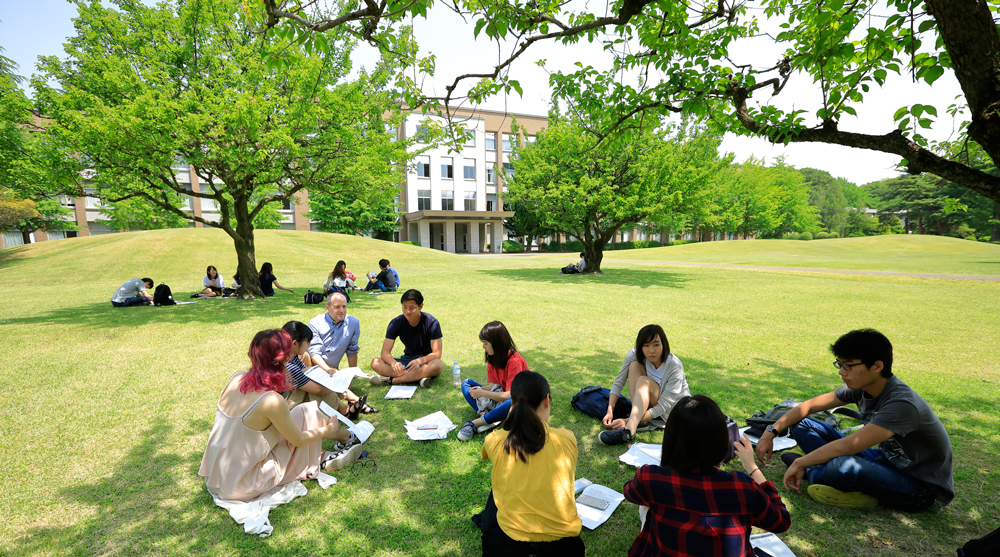 The Application Period for admission in 2020 has ended. 

Please sign up for updates to receive information about new scholarship opportunities.
What is SSI?
The Syrian Scholars Initiative (SSI) is a full scholarship that supports Syrian students who were displaced by the conflict throughout their entire undergraduate education at ICU. It covers tuition, various university fees, housing, living expenses, insurance and one-way travel to Japan. It is an eight-year program from 2017 to 2025 which will support six students in total for four years each.
The initial cohort of two Syrian students matriculated at ICU in September 2018. 
What is ICU?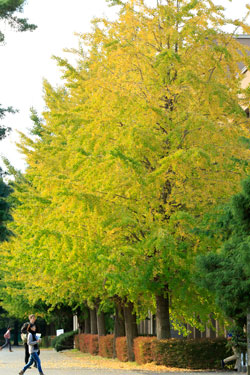 ICU is a private, four-year liberal arts college in Tokyo. Founded on the principles of the Universal Declaration of Human Rights, ICU aims to cultivate "responsible global citizens" who will contribute to world peace and to help people from diverse backgrounds live together harmoniously. ICU has been a pioneer in liberal arts education in Japan since its founding in 1953, pursuing, as its name suggests, international, Christian and academic missions.
Although founded on Christian principles, ICU does not proselytize. The majority of students are not Christian. All undergraduate students are required to take "Introduction to Christianity," but otherwise participation in Christian programs is completely optional. This scholarship is not limited to Christian students – we accept applications from students of all faiths and religions.

Please visit ICU's website for information on the majors offered (fields of study), student life, location, etc. 
Syrian national currently residing in Turkey
Single with no dependents
Graduated from high school (certificate required)
Possess a good command of the English language 
*

Minimum score requirement for IELTS is 6.5, TOEFL iBT is 79


(ICU will not consider any applicant who has a score below the minimum requirement.)
Demonstrate a strong interest in studying in Japan and in the Japanese language
Demonstrate an interest in pursuing a major offered by ICU

*You do not have to be Christian to apply.
*You do not have to have a valid Syrian passport, but we strongly encourage you to apply for one in Turkey.

The timeline for application for enrollment in 2020 will be announced in spring 2019.

| | |
| --- | --- |
| July 1, 2019 | JICUF SSI application opens |
| September 1, 2019 | JICUF SSI application closes |
| Late September 2019 | Shortlisted candidates notified |
| October 2019 | Interviews in Turkey (shortlisted candidates only) |
| November 2019 | JICUF SSI results announced |
| January 2020 | Apply to ICU (Online entry) |
| February 2020 | ICU results announced |
| Summer 2020 | Travel to Japan |
| September 2020 | Matriculation at ICU |


Information Sessions

Online Q&A sessions will be held once a month from March through August 2019. (Dates and times TBD) Please sign up to receive updates through the form on the right column of the page.

Application will open on July 1, 2019 and close on September 1, 2019 (11:59pm Turkey time).
Before application opens, please make sure that you have all the necessary documents listed under the "Required Documents" tab. You will be able to upload all necessary documents through the application portal.

Document Screening & Interviews

Once you have submitted your application, it will be examined by our document screening team. 

A small group of successful candidates will be invited for in-person interviews in two locations in Turkey (Istanbul and Gaziantep) in October.

The finalists will be selected in November. 

 

Application to ICU

The finalists will apply to ICU in January 2020. Most of the necessary documents have already been submitted to JICUF, so this process should not be difficult. JICUF staff will also assist the application process.

 

Admission to ICU

The results will be announced by ICU in late February, 2020. Upon acceptance, the scholars will begin preparation for travel to Japan. 

Scholars will begin studies at ICU in September 2020.
(If possible, the scholars will participate in a summer course in Japanese on the ICU campus in July and August.)

Application form which will include ..
– Personal statement (400-500 words) on why you would like to study at ICU, and what your plans are after graduation
– Short essay (400-500 words)
Transcript/report card 
Educational certification such as Syrian Baccalaureate, IB, SAT with essay, ACT with writing, GCE A levels, etc. Please inquire if you have another type of certification.
*You only need one type of educational certification.
IELTS or TOEFL score* 

Minimum score: IELTS 6.5, TOEFL iBT 79, PBT 550

2 letters of recommendation**
Copy of Turkish legal document (passport, temporary protection card or visa)

If you are unable to obtain any of the above documents, please contact us at information@jicuf.org as soon as possible. We will work with you to gather supplementary documents.

*Note on TOEFL/IELTS


If you do not already have a valid score, please arrange to take a test in a convenient location as soon as possible. JICUF will accept a copy of the PDF score report which is downloadable approximately 2 weeks after the test. However, please note that ICU requires an official TOEFL or IELTS score to be sent directly from the testing institution by the specified deadline (end of January 2020) . 

For more information on TOEFL, please visit the ETS website.
For more information on IELTS, please visit their website.

**Note on Recommendation Letters

One recommendation should ideally be from the high school principal or guidance counselor, and the other should be from an instructor of a core academic subject. 

If you are currently attending or have attended university, one letter can be from the university dean, department head or academic advisor, and the other can be from a university instructor of an academic subject.

If it is not possible to get letters from these people, please contact information@jicuf.org, and we will be happy to discuss alternatives with you.

 

FAQ

ABOUT ICU

Q: Where is ICU? 
ICU is located in Mitaka City in Western Tokyo. The closest train station is Musashisakai on the Chuo Line, and it is located about 30 minutes from downtown Tokyo. 

Q: How many students are enrolled at ICU?
As of October 2018, there were 3,111 undergraduate students and 185 graduate students.

Q: What fields can I study at ICU?
ICU offers 31 majors. The list is available here.
Please note that ICU does not offer engineering or medical science.

Q: How many international students are there at ICU?
As of October 2018, there were 394 international students, which is about 12% of the total student body. The international students came from 55 countries.

Q: Where will I live if I am accepted to ICU?
You will live in one of the dorms on campus. ICU has housing for 900 students. The newest dormitories opened in April 2017.

*Visit ICU's website to learn about its curriculum, student life, mission and history, etc.

ABOUT APPLICATION

Q: Do I have to be Christian to apply?
No, as long as you meet the eligibility criteria listed on this page, you can apply regardless of your religion. 

Q: I do not have a passport. Can I still apply?
Yes, you can apply even if you do not have a passport. However, we strongly encourage you to apply for a passport in Turkey.

Q: Is there an age limit?


No, there is no age limit to SSI.

Q: I do not have a Syrian Baccalaureate. Can I still apply?
If you graduated from a Turkish high school, please present your Turkish certificate. If you have other education certificates, please inquire in advance. (information@jicuf.org)

Q: I don't have a TOEFL or IELTS score. Can I apply with another certificate?
No, ICU requires either a TOEFL or IELTS score. If you do not have a score, please register to take either test as soon as possible. Please note that the official score must be sent directly to ICU (for TOEFL, ICU's institution code is 0860). However, you can send a PDF copy of your score report to apply for SSI.

Q: My TOEFL score is lower than 79 (or my IELTS score is lower than 6.5). Can I still apply for SSI?
Unfortunately, these are minimum scores required for admission to ICU. Therefore, you are unable to apply for SSI.

Q: Do I have to know Japanese to apply?
No, prior knowledge of Japanese is not required to apply to ICU or this scholarship.

ABOUT SSI

Q: What is covered by SSI?
SSI covers full tuition, housing, living expenses, health insurance, travel from Turkey to Japan. 

 

Application for the Syrian Scholars Initiative will open on July 1, 2019. 

Please check back!
Where is ICU?
Upcoming Information Sessions
A representative of JICUF will hold two information sessions for application in 2020 (admission in 2021) in Turkey in October.
October 5, 2019 (Saturday) 1:00pm~ Istanbul @MIDAD
October 6, 2019 (Sunday) 11:00am~ Gaziantep @Kudra
To attend these sessions, please register here.
quick checklist
Please read the full instructions under "Application Information."

You can apply if you are:
– a Syrian national in Turkey
– a high school graduate
– proficient in English
– interested in Japan and Japanese
– interested in a major offered at ICU
* You do not have to be Christian.
* You do not have to have a passport but it is strongly recommended that you apply for one.

You cannot apply if you are:
– living outside Turkey
– looking for a graduate scholarship
– interested in a major not offered at ICU
– have not taken IELTS or TOEFL
---
You must submit by Sept. 1, 2019:
– Online application form
– TOEFL or IELTS score
– Copy of Turkish legal document
– Educational certificate
– Transcript/report card
– Copy of passport (if available)
and by Sept. 8, 2019:
– 2 recommendation letters
* Everything must be in English. If the original document is not in English, you must attach a certified English translation.
Click here to view a Sample Application.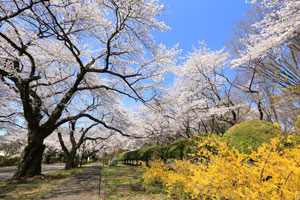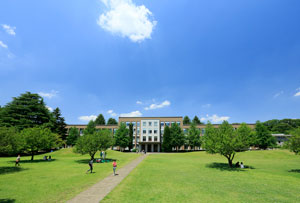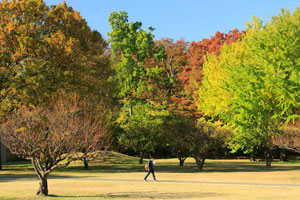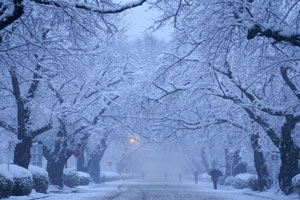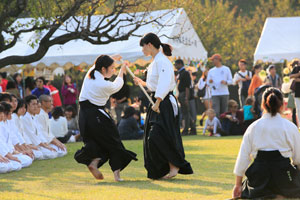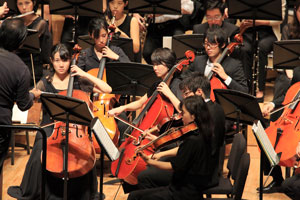 Since civil war erupted in Syria in 2011, it has quickly become the top source country of refugees with 5 million registered refugees as of April 2017. With the backdrop of this global refugee crisis, JICUF, in partnership with ICU, Japan Association for Refugees (JAR) and Jusoor, established the Syrian Scholars Initiative (SSI). SSI aims to support six Syrian refugee youths currently residing in Turkey for their entire undergraduate education at ICU over a seven year period (2018-2025). SSI will cover tuition, housing and living expenses. We aim to provide comprehensive support for the students, including academic, legal and psychological support. In September 2018, we hope to welcome the first cohort of two Syrian scholars to ICU.
However, providing scholarships for subsequent cohorts depends largely on our ability to raise additional funds. We ask for your support to help provide higher education opportunities to additional youths whose lives have been affected by war.