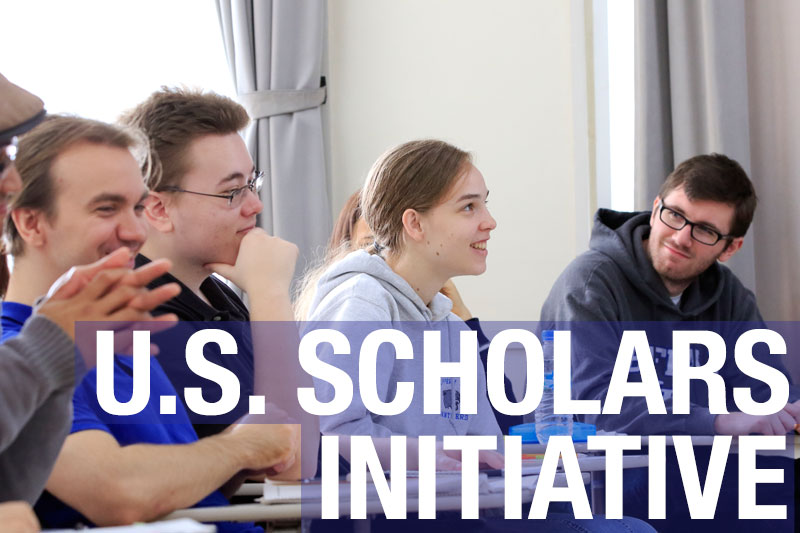 Please support the U.S. Scholars Initiative!
The United States Scholars Initiative (USSI) aims to increase the number of international, degree-seeking undergraduate students from the United States at ICU. This merit-based scholarship will provide full-tuition support for four years of undergraduate study at ICU. Starting in 2018, two incoming first-year students will receive the scholarship annually. 
Background and Objective
ICU was founded through the generous support of churches, foundations and private citizens in the United States and Japan. Indeed, JICUF was established in 1948, one year prior to ICU, to organize fundraising efforts from its New York City office. Many prominent individuals and families in the United States, including Eleanor Roosevelt, the Rockefellers, Jackie Robinson, Douglas MacArthur and others supported ICU during its early years. Their interest stemmed from ICU's unique international and Christian mission and an earnest hope of achieving reconciliation between the United States and Japan after the terrible atrocities of World War II.
Sixty-nine years later, Japan and the United States remain steadfast allies. However, the continued strength of the bond requires continuos effort and the cultivation of the next generation. ICU is well-positioned to lead the way in forging strong bonds between young people from Japan and the United States. ICU's rigorous Japanese language program and excellent liberal arts curriculum well prepares students from the United States for a career that spans the Pacific Ocean.  With this in mind, JICUF is proud to support the United States Scholars Initiative.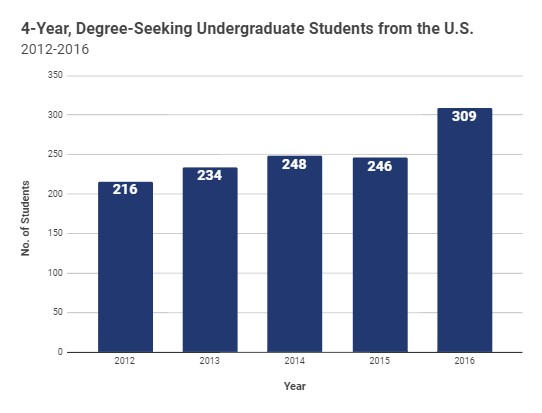 As you can see in the above data, in 2016 only 309 United States citizens were studying as 4-year degree-seeking undergraduates in Japan. While there has been a 30% increase between 2012 and 2016, students from the United States only represent .5% of the total number of international students studying as 4-year degree-seeking undergraduates in Japan. This low number does not bode well for the future well-being of the US-Japan alliance.
The USSI scholarship aims to address this trend. By offering U.S. students a full-tuition scholarship to ICU, we hope to encourage some students to seriously consider pursuing a 4-year undergraduate education at ICU.
ways to donate
ONLINE
Please submit your donation through the above form.

BY MAIL
Please mail a check payable to Japan ICU Foundation (designated to USSI in memo) to 475 Riverside Dr. Suite 439, NY, NY 10115, USA.

BANK TRANSFER
For larger donations, please consider mailing a check or using a bank transfer to save on transaction fees. Please contact us at information@jicuf.org to receive our bank account details.
100% of your donation will support USSI. JICUF is a 501(c)(3) organization and donations from US residents are tax deductible.