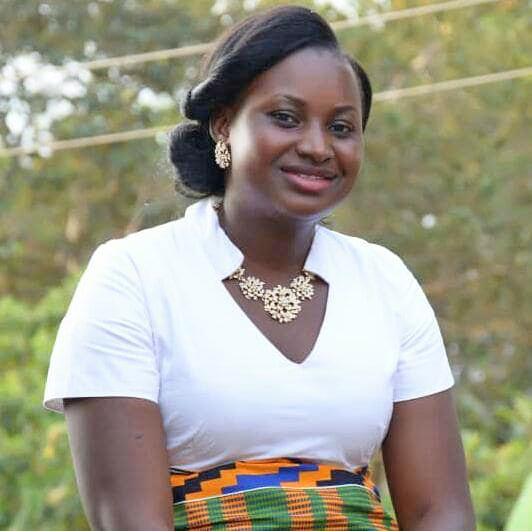 Christine Nalubowa obtained her B.A. and M.A. from ICU in the 2010s, and is now based in Uganda. This month, we asked her to share her "ICU story."
---
I am currently living in Kampala, Uganda. I graduated from ICU in 2014 after receiving my master's degree in international relations. Before writing about my time at ICU, I must  explain how I ended up in Japan and at ICU.
Growing up as an orphan, I really studied hard until high school and this landed me the Ashinaga scholarship which gave me a chance to study at ICU. I started with my undergraduate degree in development studies and graduated in 2012. After this, I received a scholarship from JICUF for my master's degree still at ICU, meaning that I was at ICU for six years.
After matriculating and receiving our ID cards, I sat the Japanese language proficiency test to see which class suited me most.  What is funny is that I studied the Japanese language in Uganda for a year, but I couldn't write anything in this test. Then I was placed in the intensive class one. As you read the word intensive, for real this class was so intensive. Classes started from morning to 3pm. It was too much for me, I couldn't concentrate at all. I will tell you that I got an E in that class. Because ICU provides an adviser to each student, I went to my adviser who advised me to take a different Japanese class which is not so intensive. To be honest I was so stressed. I switched to that class and I managed to do wonders.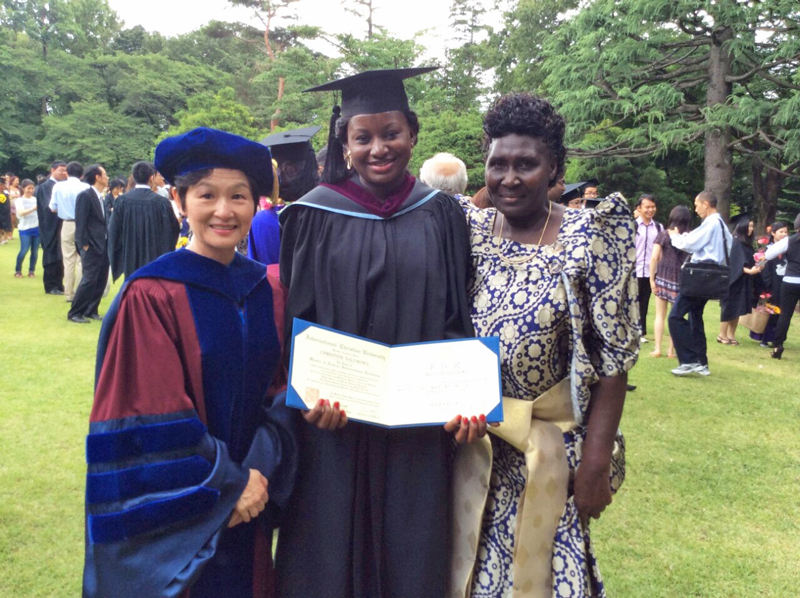 ICU gives students an opportunity to take several elective classes and this allows them to prepare for their majors as well as to prepare them to work in various positions and environment. I also love the point of ICU being a bilingual University and it is because of the language ability acquired from ICU, that I work with a Japanese organization. I worked with Ashinaga headquarters for three years, but I did not find any problem working in a typically Japanese environment… oh ICU, you get a credit on this.
Before I forget, let me point out the internationalism of ICU, this has impacted me a lot. Currently I am working with international students and well as staff members. Usually we have about fifty nationalities in the office, but I don't have any difficulties because ICU has already prepared me for this.
After working in Japan for three years, I was transferred to Ashinaga Uganda office and that is where I am as their administrative manager working on the African Affairs Initiative program which provides a degree leadership scholarship for African orphans to study outside Africa. Having a dream of supporting African youths, this job fits me well because I have seen students graduate under our program and going back to Africa to do various amazing work.I got married in 2017 and gave birth to my first baby last April.
The message I have for all international students planning to join ICU and those already at ICU is to please use this opportunity to learn a lot from your fellow international students, staff members, great library, amazing academic facilities etc.  I think that I took some aspects at ICU for granted and this was not good. So please do not be like me.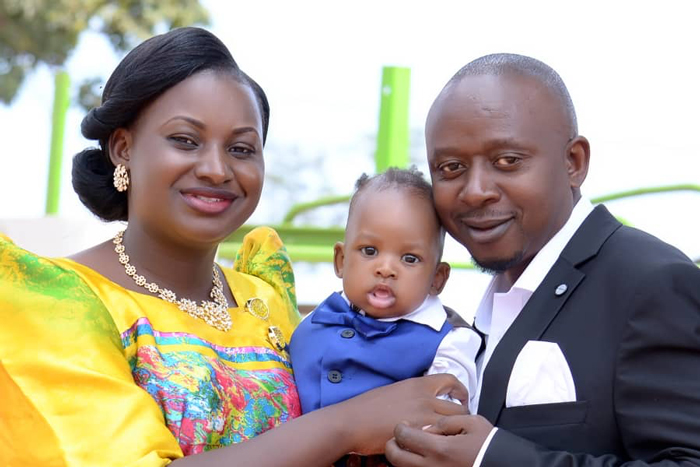 Thank you so much and I am glad for this opportunity to communicate with you. 
---
Thank you for sharing your story, Christine!