Ms. Sawa Nakagawa graduated from ICU in 1999. A true cosmopolitan, Ms. Nakagawa has spent much of her life abroad on multiple continents with a career in finance. She now resides in Nairobi, Kenya, and runs her own advisory firm focused on impact investing and social innovation. She graciously shared her story with us.
---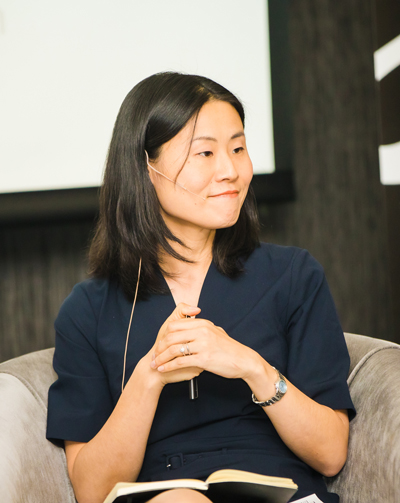 Choosing to study at ICU was one of the turning points of my life. It was a difficult decision to return to Japan for college. My family and I relocated to the U.S. when I was in middle school, and I wanted to follow my friends and remain in California for college. When I visited ICU one spring, I remember being struck by the beauty of the campus with cherry blossoms in full bloom. I was also encouraged by the friendliness of the admissions office. 
What my young self didn't know at the time was that ICU provided me an opportunity to explore, live and work outside of Japan and the U.S. and to build lifelong friendships that continue to enrich my life. 
My time at ICU
Growing up, I was passionate about reading and writing. I even dreamt of being a writer. For this reason, I was determined to study literature. One of my first memories at ICU is taking an English Literature class with Professor Kazuaki Saito. I loved his teaching style, sense of humor, and Scottish accent. He and his wife hosted a group of students at his home during C-Week. It was one of the unique aspects of ICU to get to know professors outside of classrooms. 
When I was not studying in the library (or at McDonald's afterwards!), I was involved in various clubs – Kakiage Fritters (which tries to connect April, September, and OYR students in a manner similar to the Japanese tempura dish with mixed vegetables), Yearbook, Spanish Speaking Society, and the ICU Festival. The ICU community was truly diverse, making it easy for me to reacclimatize to life in Japan. I became interested in learning about different cultures. Working as an assistant under Professor Ogawa for the Japanese Summer Course and helping participants from all over the world is one of my favorite experiences. 
In my third year, I studied in Madrid. It was a phenomenal year reading Garcia Lorca, visiting museums, exploring historical towns across and outsideSpain, and learning to dance Sevillanas. During winter break, I visited friends from ICU, traveling via train to the Netherlands, Denmark, Norway, Finland, and Germany.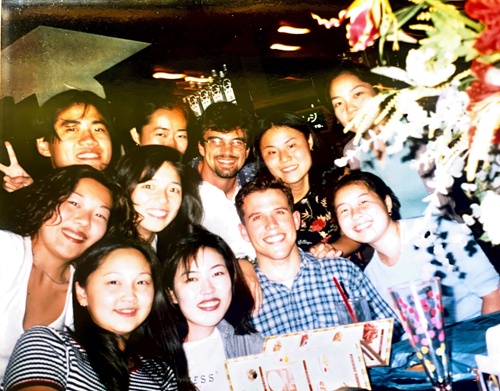 What awaited me after a magical year abroad was Japan's infamous "job hunting." 1999 was one of the worst years for university graduates to find employment. I faced rejection after rejection. It was stifling to dress up in a dark suit and act like everyone else. Facing uncertainties and losing self-confidence, my interest in literature began to fade. Writing a thesis felt like a self-absorbing exercise. And I struggled with the realization that my favorite subject was not giving me the tools to contribute to the real world after ICU.  
After ICU 
After graduation, I was fortunate to get an internship at the New York Stock Exchange Asia Pacific Office. My boss took a chance on me despite my lack of finance/economics background. Their office building was home to many international organizations. Looking at the logos at the reception, I aspired to join such institutions to make a positive difference to the world. This internship opened doors to my accidental career in finance – joining an investment bank in Tokyo and London, then moving to Washington DC to work for the International Finance Corporation (IFC), the World Bank. I was grateful that my newly acquired skills in finance allowed me to make positive contributions. 
After nearly three years of financing private education and healthcare businesses in emerging markets, I moved to NYC to pursue my master's in international affairs and business administration. While in Washington DC and New York, I was fortunate to reconnect with friends from ICU and ICU's broader alumni networks. One of the notable events was attending a reception at the Japanese Embassy hosted by Ambassador Ryozo Kato and his wife Ms. Hayano Kato (an ICU graduate).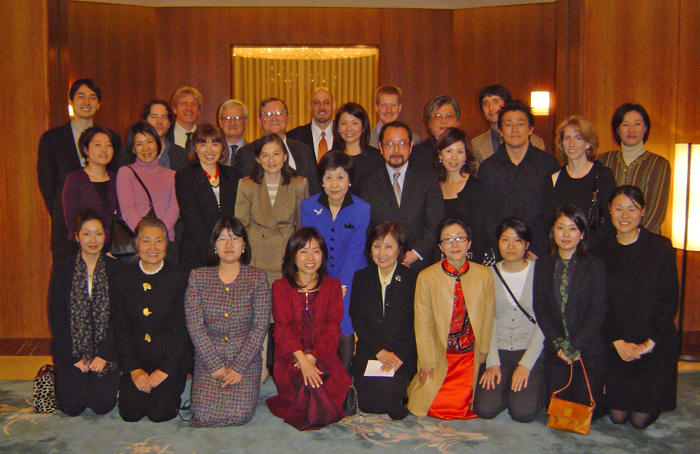 Following my master's, I moved to Johannesburg, South Africa to be with my future husband. After a stint at a local investment bank, I began refocusing my career on creating impact through investment and business. I served as CEO of an impact investing company that invests in early-stage businesses started by historically disadvantaged South Africans as well as social enterprises. In 2018, I founded an advisory firm ThreeArrows Impact Partner with a focus on impact investing and social innovation. While my career deviated from literature, I still love reading and enjoy writing about impact investing. 
South Africa was our home for 12 years. Our two multicultural children were born and raised in Johannesburg. In 2021, we relocated to Nairobi, Kenya. I look forward to a new adventure! 
Looking back, the seeds of my global life and career were sown at ICU. It has been a gift to nurture friendships with like minded ICU friends over the years. I continue to learn from them and be inspired.