This month's featured alumnus is Mr. Keita Ebisu, who graduated from ICU in 2002 (his ID was 2001).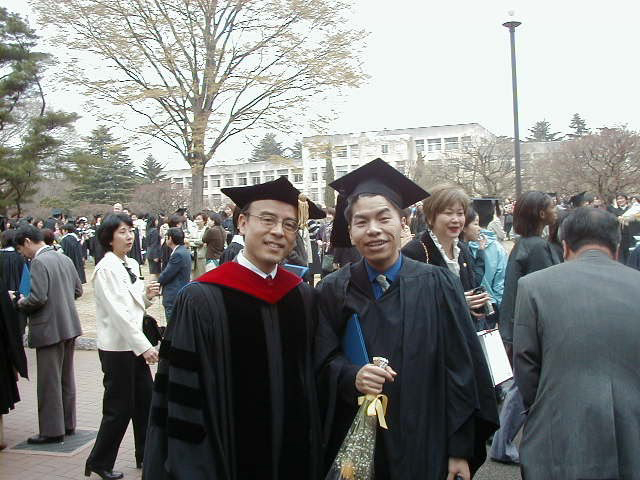 My first memory of ICU is the TOEFL test that we took the day after the matriculation ceremony. It was a really tough exam for me, while some of my peers got excellent scores. An apparent gap between my English skill and theirs was the first culture shock that I experienced, and I remember feeling anxious about spending the next four years at this university. We were placed in English classes (ELP) based on our TOEFL scores, and as expected, I was placed in Program A, the most basic program. In my first year, I worked on my ELP assignments feeling self-conscious about not living up to the public image of ICU students being proficient English speakers. At the time, I had no way of knowing that the essay writing skills I acquired then would later form the foundation of my studies in graduate school and my current job which entails academic writing.
In my second year at ICU, I went to the University of California Davis through the SEA (Study English Abroad) Program. Living in the U.S. for the first time and being a student in a large, comprehensive university was different from my life at ICU. I have many memories from that time, but what influenced my future direction was the differential equation class that I took. The professor who taught the class was a bio-mathematician, and I was fascinated by the fact that math could be applied to such a field. I feel a special connection to Davis, since now I live about an hour away from Davis and often interact with researchers at UC Davis through work.
After I returned to ICU, I took many classes in N-kan, as I was a mathematics major in the Natural Science Division. I also started to work part-time at the Religious Center and spent a lot of time in D-kan as well. The lounges on the second floor of N-kan as well as the first floor of D-kan are bustling with students during the day, but become quiet in the late afternoon. I liked the serene atmosphere of the lounges in the evening, and remember it well. When I was not spending my time in N-kan or D-kan, I was involved with organizing C-Week (Christian Week) and volunteer activities at "Pan-Pal," an organization that offered counseling services and Japanese language classes to Japanese women left in China after World War II.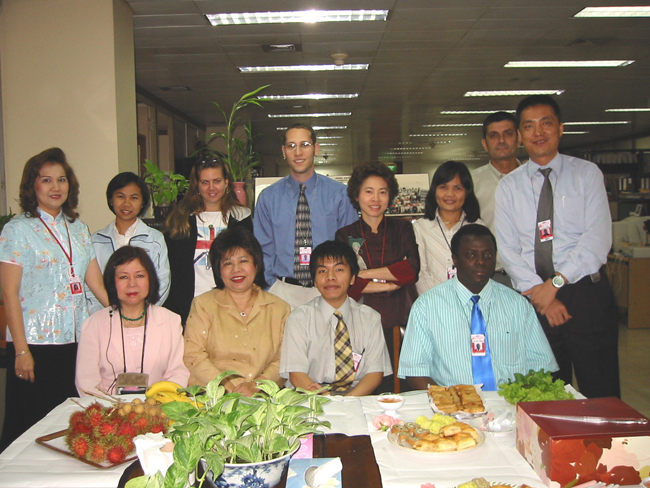 In my final year at ICU, I decided that I wanted to study more practical mathematics, particularly mathematical models related to health and disease, and decided to apply to a public health graduate school and major in biostatistics. This is now a well-established field in data science, but at that time, few graduate schools in Japan offered it. To apply to graduate schools in the U.S., I needed to take TOEFL and GRE. Preparing for GRE was tough, but to make a long story short I was accepted to the master's program at Yale. As part of the program requirement, I interned at UNESCAP* in Thailand during the summer. After the internship, I was even more absorbed in statistical research in health, and ended up getting a PhD, which I had not planned to do when I enrolled in the master's program.
In 2016, I moved to Berkeley, which is across the bay from San Francisco, and started working as a research scientist for the California Environmental Protection Agency. My main work is to do research on how air pollutants such as fine particles (PM2.5) affect health and publish my findings. Additionally, our office is reviewing literatures published by other researchers in the field, evaluate whether current air pollution regulations are functioning enough to protect health, and report to the state government. Evaluating health effects using math-statistics is a topic that I was already interested in at ICU, and I feel blessed to be able to continue research in this field.
Someone jokingly remarked that we tend to bump into more ICU graduates abroad than in Japan, but I have indeed met many alumni in New York, San Francisco and Bangkok. As one of the representatives of the Northern California Alumni Chapter, I try to attend local alumni events as much as possible. I enjoy reuniting with friends whom I have not seen since graduation as well as making new friends from different generations. The fact that we all spent our student days on a small and unique campus gives us a warm sense of community.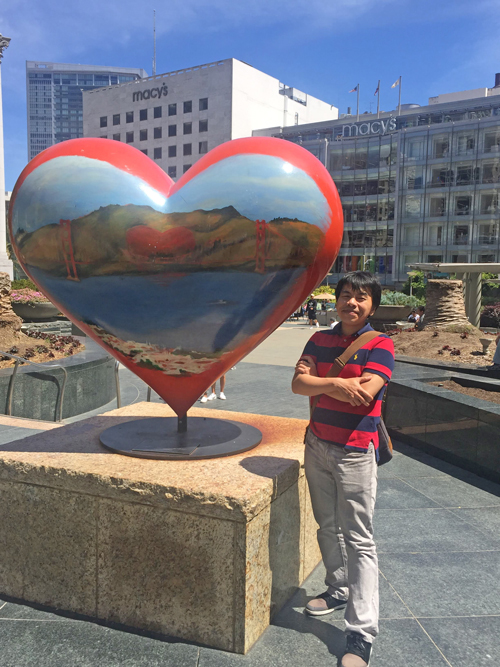 ICU gave me many things. I learned how to write English essays, formed the basic foundation of my academic approach, and met section mates and friends; but what left the strongest impression on me was that I was given the opportunity to examine things from multiple perspectives on a daily basis. Through interaction with people who had different backgrounds and interests on the campus, I naturally became aware of the diverse dimensions of various issues.
Deciding the course of action after considering multiple perspectives can be difficult, but I'd like to end with a passage that I recall when I must make a decision. It is from Reinhold Niebuhr's Serenity Prayer that the current Vice President of ICU, Professor Anri Morimoto, introduced in his class. I still ruminate about these words, and renew my intention to deal with each situation in a sincere manner.
"God, give us grace to accept with serenity
the things that cannot be changed,
Courage to change the things
which should be changed,
and the Wisdom to distinguish
the one from the other."
*UN Economic and Social Commission for Asia and the Pacific
---
Thank you, Ebisu san!