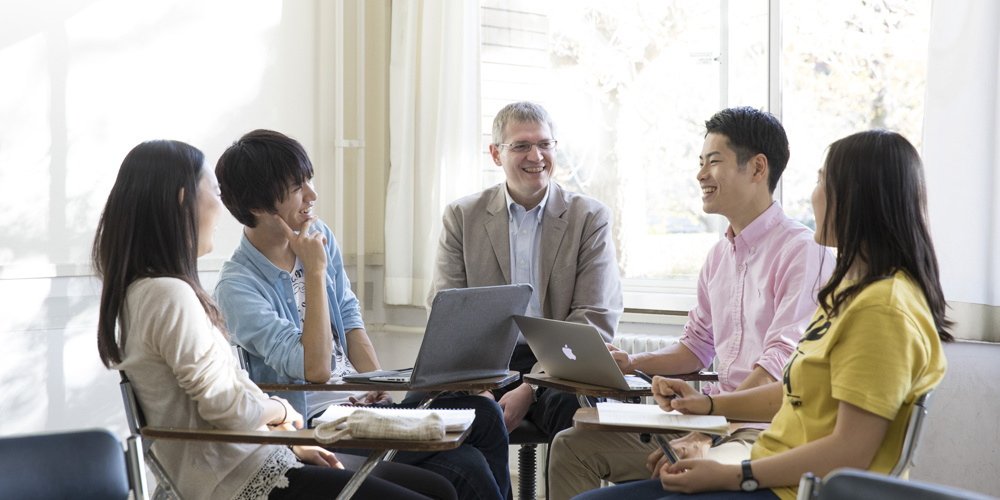 On March 22, JICUF and Pathways Japan (PJ) launched the Japan-Ukraine Education Pathways initiative. There are two programs under this initiative. The first is called the Japan-Ukraine University Pathways and it aims to bring Ukrainian students to universities in Japan. The second is called the Japan-Ukraine Language School Pathways and it will bring students to study at 11 language schools across Japan.
Currently, ICU is the sole institution participating in the University Pathways program. After an application selection process, 5 Ukrainian students will be brought to ICU and will enroll as auditors. Upon completing their terms as auditors, the students will be given the opportunity to either apply to ICU as degree-seeking students, apply to other universities, or seek employment in Japan.
As of April 4, JICUF had received 69 applications to the University Pathways program and over 300 applications to the Language School Pathways program. Other Japanese universities have expressed an interest in joining the program, and we expect to support even more students as our network grows.
The response to the launch of the education pathways programs for Ukrainians has been overwhelmingly positive. NHK has covered both the launch of the University Pathways program as well as a press conference that JICUF hosted with ICU, Pathways Japan, and Ukrainian educators. Asahi Shimbun also published a feature article on the program.
In 2017, JICUF and ICU launched the Syrian Scholars Initiative (SSI) to provide Syrian refugees with an opportunity to pursue an undergraduate education at ICU. SSI was  one of the first education pathways programs in Japan. Education pathways programs are defined by UNHCR as "safe and regulated avenues by which refugees may move to a third country for the purpose of higher education." They are essentially private sponsorship programs that complement refugee resettlement efforts by governments. Through administering SSI, we have learned a lot about how to support displaced students.

If you would like to help support the Japan-Ukraine University Pathways Program, please consider making a donation to JICUF's Ukraine Student Fund (USF). The University Pathways Program is designed to provide the following financial support for students accepted to the program: airfare to Japan, on-campus housing, auditing fees, living expenses, and support for visa issuance/residence permit. 100% of donations to the USF will go towards funding these expenses, and helping Ukrainian students continue their education in Japan.