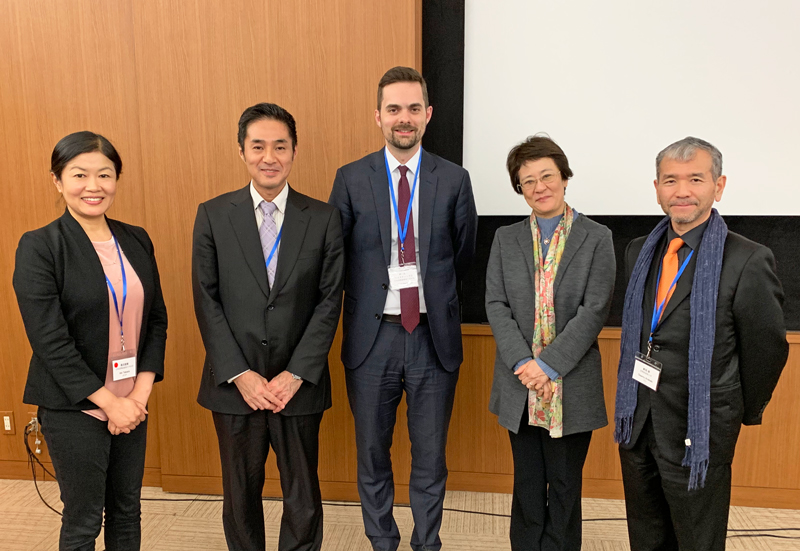 On December 1st and 2nd, JICUF and UNHCR Japan co-hosted a symposium at the International House of Japan in Tokyo entitled "Supporting Refugees in Higher Education: Japanese Models and Next Steps."
Last year, JICUF and ICU launched the Syrian Scholars Initiative (SSI). In recent years, other academic institutions and civil society organizations in Japan have also implemented a number of programs that support refugee students in Japan, such as the Refugee Higher Education Program (RHEP) and the Japanese Initiative for the future of Syrian Refugees (JISR). However, until now, there has been little exchange of information among these institutions. UNHCR Japan and JICUF agreed that an opportunity to share best practices, identify common challenges and seek solutions would be beneficial to all institutions. The idea of co-hosting a symposium emerged from this backdrop, and a planning committee was formed by JICUF and UNHCR staff as well as representatives of the Japan Association for Refugees, Japan for UNHCR, and Osamu Arakaki, Professor of International Relations and International Law at ICU.
The symposium was attended by faculty and staff from twenty universities, as well as members of relevant non-profit organizations and government ministries. Two keynote speakers were invited from the United States: Ms. Nele Feldmann, Head of Student Emergency Initiatives at the Institute of International Education (IIE) and Dr. Wesley Milner, Executive Director of International Programs and Professor of Political Science & International Studies of the University of Evansville. Ms. Naoko Obi, former Deputy Representative of UNHCR Japan, who is an ICU graduate, was the MC.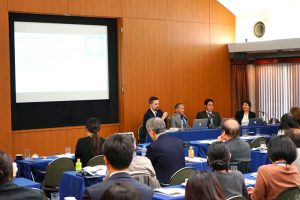 The symposium was a closed meeting and lively discussions were held in each session.
On day one, participants learned about RHEP, JISR and SSI, and had the opportunity to hear directly from three refugee students about their experiences. On day two, other initiatives to support refugee students were introduced, and a cross-university panel was formed to discuss student support. Before closing, participants broke out into small groups to discuss key issues such as outreach, student support and partnerships among institutions.
The symposium strengthened ties between the various institutions involved in supporting refugee students in higher education, and ended with unanimous support for exploring further collaboration among these institutions.