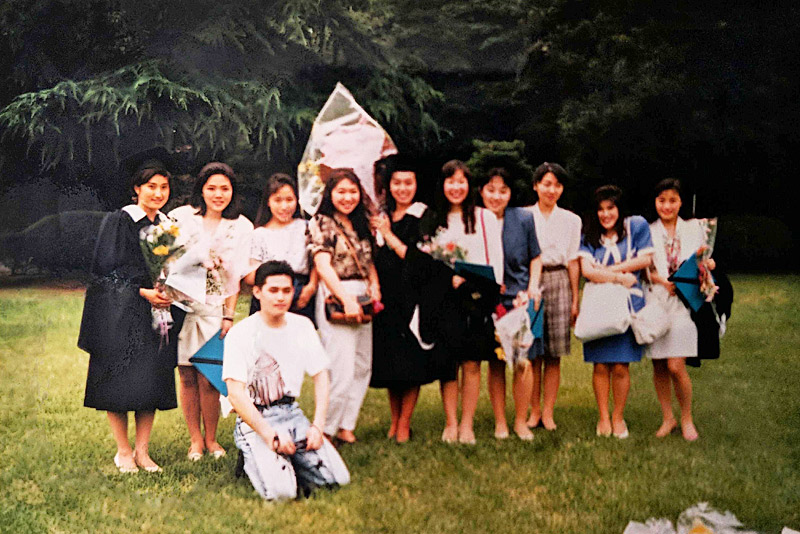 Ms. Tomoko Ishibashi graduated from ICU in June 1991. She currently resides in Toronto, Canada, and we were happy to hear that alumni in Toronto held their second reunion this November. Here is her "ICU story."
---
Due to my father's work, I grew up in Melbourne, Australia during my primary school years, and then, after spending three and a half years in Tokyo, moved again to Houston in the United States and graduated from high school there. I had initially applied to universities in the U.S.; however, my high school guidance counselor advised that I should return to Japan with my family as I had experienced some stressful times while studying there.  My parents recommended that I apply to ICU as they thought very highly of the small liberal arts university with a beautiful large campus. I fell in love with the school, so I immediately decided to enroll when I found out that I was admitted.
We "September" students quickly became friends as  " returnees" lived in a pretty small world and had many common acquaintances from all parts of the world. We also quickly became friends with the "April" and "non-Japanese" students through classes and extracurricular activities, as the school had that intimate atmosphere. I also enjoyed the fact that you could choose to take classes in either English or Japanese, and that you could dress casually and sunbathe on Bakayama or chat in "Japlish" over coffee at D-Kan.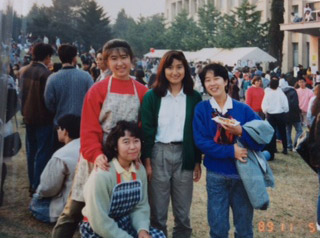 I was an education major but took particular interest in Teaching English as a Second Language (TESL). I took many courses taught by Professor Ben Duke and Professor John Maher. I also took the Teacher Certification course, I went to a public junior high school for two weeks of teacher training in senior year. It was shocking to find out how conservative the Japanese school system was, and it was the first time I experienced culture shock since returning to Japan. I was not confident to start teaching right after graduation, and opted to pursue a master's degree in TESL . I was fortunate to receive a Rotary Scholarship; the only decision I had to make was to choose between Toronto and Montreal. Professor Maher recommended Montreal if I wanted to experience a truly bilingual city. It was a valuable experience indeed; however, it was difficult to find a full-time job not being a fluent French speaker, and so I decided to move to Toronto.  Unfortunately, I was not able to find a teaching job and ended up pursuing a career as an insurance broker. My boss at the time took a chance on me believing I would be able to put my bilingual and teaching skills to good use in the insurance field.
Fast forward and twenty three years later, here I am, still in the insurance industry. Through the years, insurance has also evolved and had to keep up with the times; a need for terrorism insurance arose after the NY World Trade Center Terror Attack in 2001, the Enron scandal put a spotlight on Management Liability, and the demand for cyber insurance grew in a new world of internet, hacking, and privacy breach, to name a few.  Nowadays, the advent of the sharing economy with companies like Uber and Airbnb and the imminent arrival of self-driving vehicles are changing risk exposures and regulations. The liberal arts education I received at ICU has helped me keep an open mind, to be collaborative, and assess the needs of corporations in order to provide appropriate risk management consulting.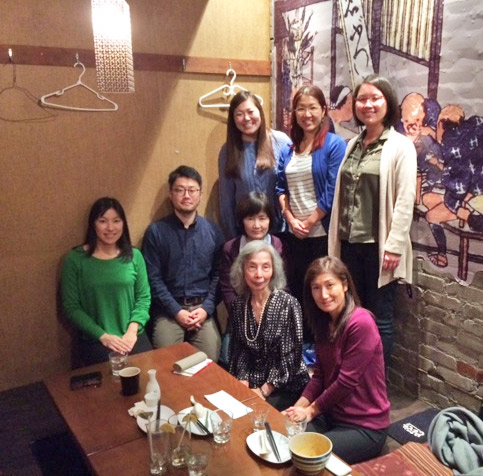 I have a daughter who will soon turn 22; since I ended up not pursuing a career in bilingual education, I decided to put those skills to use in raising my daughter and enjoyed the journey together. At ICU, I had read many articles written by Professor Kazuko Nakajima (also an ICU graduate and Emeritus Professor at University of Toronto) on bilingual education, so I was elated to find out that she was going to the be the principal of the high school department of The Japanese School of Toronto Shokokai where my daughter was studying Japanese at the time. It felt that life had come full circle when the professor whom I respected so much in my youth was now teaching my daughter on the merits and virtue of being bilingual.
In Toronto, we have recently found out that there are a number of alumni here. We just had our second get together last month. Although our ages are quite varied, I felt a strong sense of camaraderie and renewed energy after listening to the fascinating stories of my senpais as well as my kouhais, and the lives they had led after graduating from ICU.
As a child, having always moved from place to place,  I never knew what to say when people asked me where I was from..  I felt anxious that I belonged nowhere and did not have a place that I could call home.  Although I did not realize at the time, my experience at ICU and learning from professors and friends had a lasting positive effect in my life. Looking back at my half-a-century life, I now realize that you can be rooted and grounded in your thoughts and beliefs no matter where you are. I have met wonderful people and lifelong friends through ICU and look forward to meeting more in the years to come.   
---
Thank you, Tomoko! We hope to one day have a joint Canada-U.S. reunion!