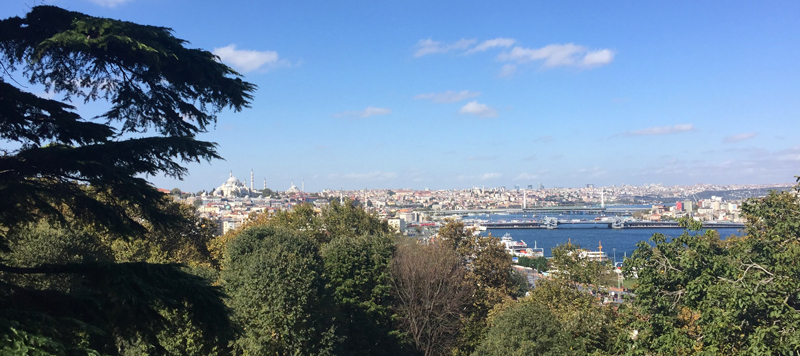 JICUF Executive Director Paul Hastings visited Turkey in early October to interview the finalists of the Syrian Scholars Initiative. Below is his report.
---
From October 3-8 I visited Turkey to conduct interviews for the 2019 finalists of the Syrian Scholars Initiative (SSI) and to meet with our local partners who are helping us with outreach and recruitment for the scholarship. It was my first visit to Turkey and I was struck by several things. First, Istanbul is a much bigger city than I imagined. It is full of history while also being a modern metropolis of over 20 million people. Second, Istanbul's strategic location on the Bosphorus Straits, connecting Africa to the South, Asia to the East and Europe to the West, is truly remarkable. Being in Istanbul, one feels as though they are in the center of the world. Third, the impact of the Syrian Civil War was clearly evident in the large number of Syrian refugees who have settled in Turkey. This was especially true when I visited Gaziantep, a city in the southeast of the country approximately 40km from the Syrian border.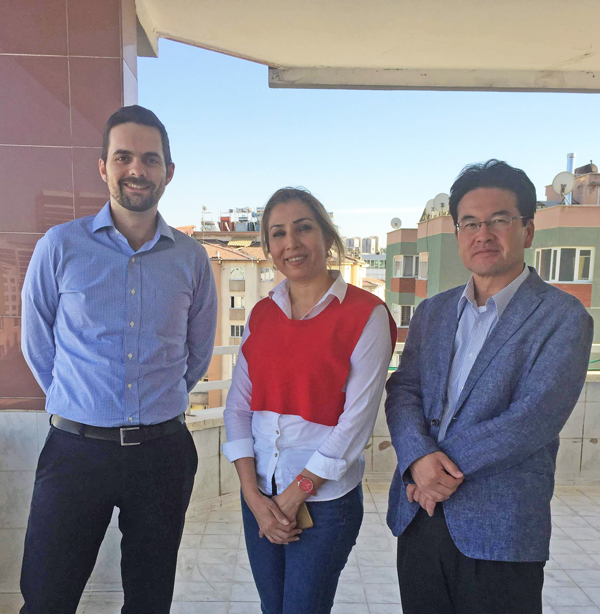 I was joined in Turkey by Norimasa Orii, an ICU graduate and staff member of the Japan Association for Refugees (JAR). JAR is our primary program partner on SSI and it is through Orii san's work that we have developed partnerships with two organizations in Turkey, Education Without Borders (EWB) in Istanbul and White Hats Organization (WHO) in Gaziantep.
First, interviews were held in Istanbul at the EWB office. We then moved to Gaziantep to conduct interviews at the WHO office there. Returning to Istanbul, I had a chance to meet with Mia Tong, who is also helping us with outreach and recruitment for the scholarship. Mia, who currently works for a Turkish organization that works closely with Save the Children, is Japanese-American and has strong ties to ICU including her mother who is an ICU graduate. It has been great having her involvement in SSI.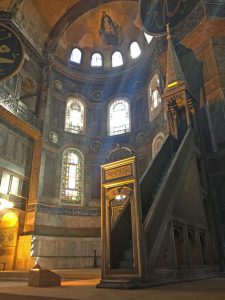 Finally, I had a chance to briefly see some of the impressive sites in Istanbul before returning to the United States. They included the magnificent Hagia Sophia, the Topkapi Palace and the Sultan Ahmed Mosque.
I am happy to report that there are several highly talented SSI candidates again this year, and we are now helping them prepare their applications to ICU. Thank you for your support and interest in our scholarship program.
---
To donate to the Syrian Scholars Initiative, please visit this page.