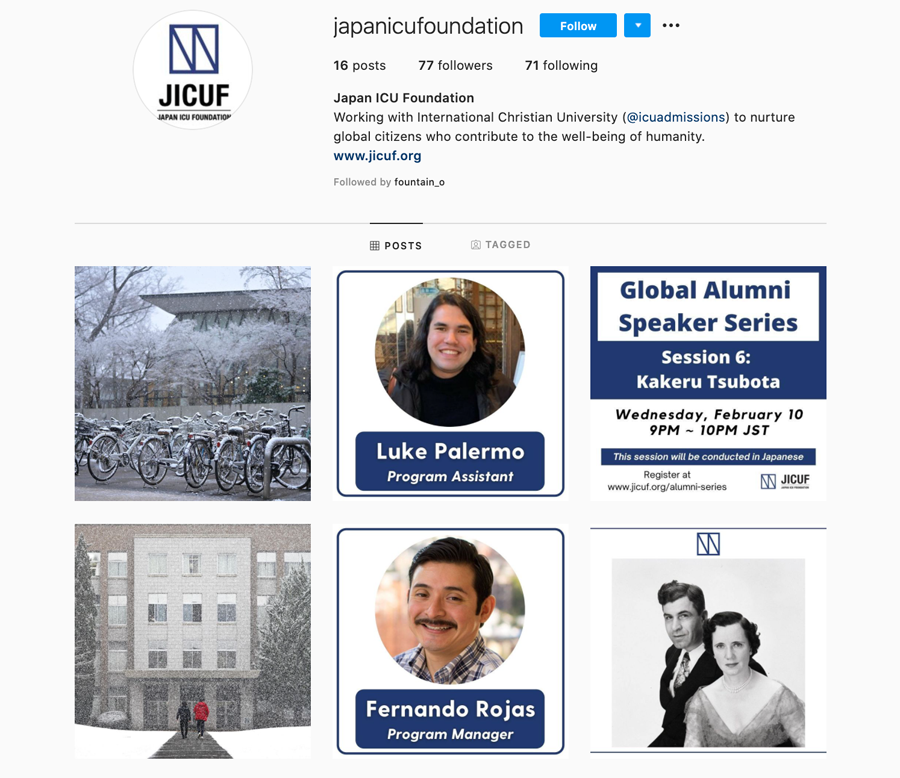 In January, JICUF launched an Instagram page. We hope to use it as an informational resource for upcoming programs, and aim to further strengthen JICUF's connection with the ICU community and beyond!
To coincide with the new account, JICUF has recruited student photographer Ryota Nakanishi. Ryota will be posting a photo taken at ICU every Thursday, offering a more artistic look at campus life. We asked Ryota a little bit about his experience being both a student and photographer at ICU.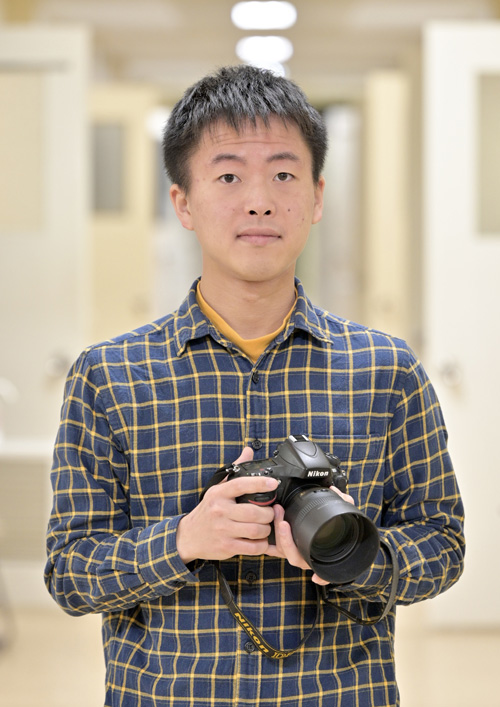 What was your motivation for enrolling at ICU?
I was looking for a university that allowed me to major in a natural science subject, but also didn't require me to immediately make a decision on my field of study. The fact that ICU allowed me to spend four years taking general education classes and natural science classes seemed like the perfect fit for me. I also believed myself to be pretty good at English, but this fantasy broke down after enrolling. 
What are your thoughts on life as an ICU student? 
Above all, I feel that there are many options available to me. The impression that I get is even with only about 3000 students there are many clubs to choose from; I have the choice to study abroad short-term, long-term, or even with the intent of moving on to a foreign university; and I can choose to include any subject in my education. However, I also believe that all those options require me to have a strong conviction when making decisions. Time really does fly, and four years go by very quickly. You can always extend it though! 
Are there any photographers/artists whom you admire?
I don't usually compare myself to others, but I always make it a goal to try and improve myself. Also, because I am rather lazy, I admire people who are quick on their feet.
————
Thank you Ryota for contributing to our page! We look forward to seeing how you capture ICU through your lens.