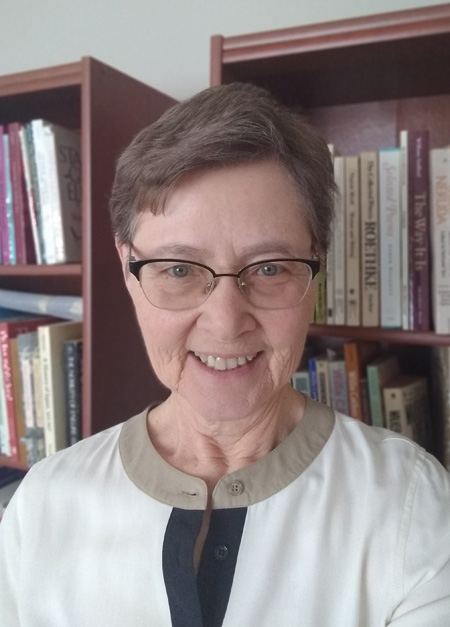 JICUF Chair of the Board Phyllis Larson will leave her role and the Board in March. Dr. Larson has served the JICUF Board for ten years, the last two as the Chair. Dr. Larson lived in Shizuoka and Tokyo with her missionary parents from 1950 to 1966, and attended ICU from 1965 to 1966. After completing her PhD in Japanese literature at the University of Minnesota, she taught at Macalester College and St. Olaf College. Below is her reflection on her time at JICUF.

*************

In my ten years on the Board of Trustees of JICUF, I have seen many developments: three ICU presidents; a completely new staff; two executive directors; a new statement of mission and vision; and a new financial freedom to move from a focus on support of buildings on the ICU campus to programs that benefit ICU students and faculty. 
Perhaps what I appreciate more than anything about JICUF is the people-to-people interactions with: 
Paul Hastings, with whom I have had so much contact, provides strong, articulate leadership for the Foundation. 

Aki Takada, Fernando Rojas, and Luke Palermo, who sustain the Foundation with their competence and commitment. 

The Trustees, who bring a varied background to bear on our discussions: some have studied or taught at ICU or are currently involved in sectors such as higher education, government service, finance and investment. Everyone brings a deep experience of Japan to our deliberations. 
As a result, our discussions at Board meetings have been dynamic and robust. During our challenging pandemic period, I have admired the ways in which everyone has pitched in with ideas and shown a willingness to listen and adapt. But the Executive Director and the staff deserve special credit for the innovative, successful way in which they have pivoted from in-person international exchange to a virtual format during the last year. 
I anticipate that JICUF and ICU President Shoichiro Iwakiri will together accomplish many good things for the faculty and students of ICU in the years to come. 
It has been a privilege, and great fun, to be part of JICUF. 
With all best wishes, 
Phyllis Larson
*************
Dr. Larson will be succeeded by David Janes, who is currently serving the Board as the Treasury.
The staff and trustees at JICUF would like to take this opportunity to extend our deepest gratitude for her service throughout the years.