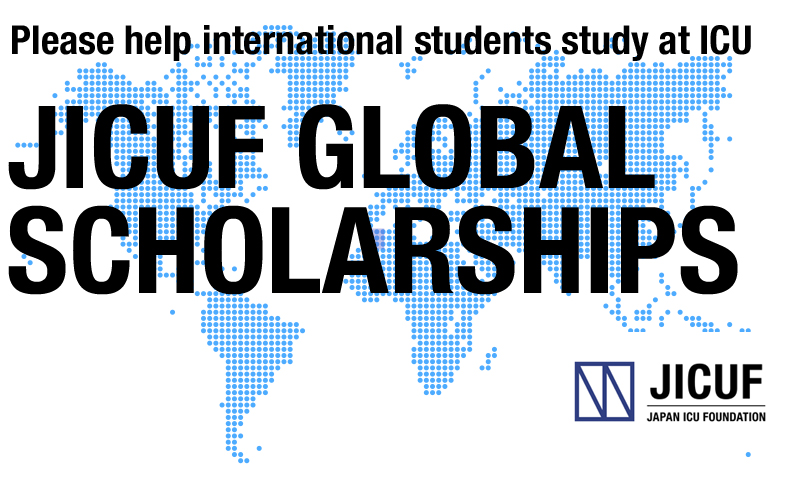 This year, JICUF established the Global Scholarship Program to increase the number of degree-seeking international students at ICU. Under this program, we created two initiatives: the Syrian Scholars Initiative (SSI) and the U.S. Scholars Initiative (USSI).
We are launching the Global Scholarship Fundraising Campaign to ask alumni and friends to support our efforts. On the campaign page, you can learn more about the two initiatives and ways to donate.
ICU and JICUF issued a joint press release today about the SSI Campaign.
100% of your contributions will be used directly for programs, and donations to JICUF are tax-deductible for U.S. residents.