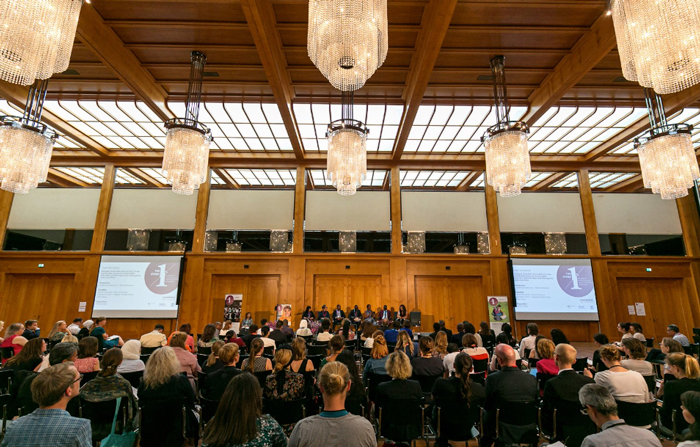 On June 18th and 19th, Aki Takada, Associate Director of JICUF, attended a conference titled "The Other 1%: Refugees at Institutions for Higher Education Worldwide" in Berlin, Germany. The conference was co-hosted by the German Federal Foreign Office (FFO), German Academic Exchange Service (DAAD) and UNHCR on the occasion of World Refugee Day 2019. The purpose of the meeting was to take stock of what was being done based on the Global Compact on Refugees adopted in December 2018, and what still needed to be done to expand access to higher education for refugees.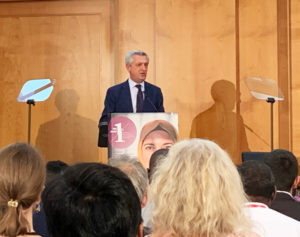 While only 1% of the refugee population currently have access to tertiary education, the international community aims to increase this percentage to 15% by the year 2030. Throughout the conference, the UN High Commissioner for Refugees Filippo Grandi and other prominent speakers emphasized the vital role that higher education plays in the inclusion of refugees in host communities. Participants unanimously recognized that education was vital to help refugees thrive and actively contribute to these societies as independent, self-reliant members.
Approximately 250 professionals participated in the two-day conference. Roughly half of the participants were from Germany (FFO, DAAD, universities and NGOs) and the rest were from institutions in Europe, North America, Africa and the Middle East.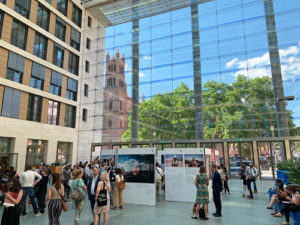 The conference was largely focused on the DAFI program (Albert Einstein German Academic Initiative), a scholarship program for refugees, 90% of which is funded by the German Government. However, on the second day of the conference, multiple workshops were held to encourage active discussion and exchange of ideas between institutions which implemented different programs. 
As the only participant from East Asia, Takada served on the panel in the workshop on "Financing Models and Strategic Partnerships" and introduced the Syrian Scholars Initiative (SSI) at ICU. The workshop was moderated by Martin Thümmel, Director of the Coordination Staff for Refugees and Migration at the German Federal Foreign Office, and the two other panelists were Eunice Akello, Program Manager at Windle International Uganda and Michael Corlin, Senior Advisor at Education Cannot Wait.

According to the UNHCR Global Trends 2018 issued on June 19th, the global population of forcibly displaced increased by 2.3 million to 70.8 million last year. With half of them under 18, expanding access to higher education is an urgent task. JICUF is committed to exploring further how we can contribute in this area.