The third Spring JICUF Undergraduate Research Day (URD) was held on February 21 in the ICU Dining Hall. The interactive event featured senior thesis poster presentations from 33 students who will graduate in March 2020. Each student was selected by faculty in their respective majors based on the high quality of their senior thesis.
JICUF Executive Director Paul Hastings was able to attend the URD for the first time. Between two rounds of poster presentations, Paul presented each student with an Excellence in Research award. Here is a short comment from Paul about the event.
It was a wonderful opportunity to interact with ICU students and to publicly recognize students with excellent academic performance. The event also showcased ICU as a liberal arts institution, with presentations from a variety of academic fields in the humanities, natural sciences and social sciences. I want to congratulate the students as well as the faculty organizers.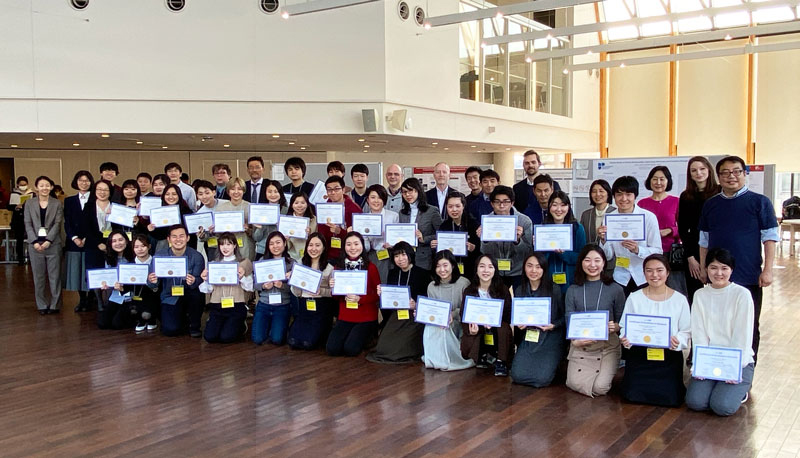 The URD was funded by JICUF and organized by Professor Seunghun Lee and the following members of the ICU faculty.
Olivier Ammour-Mayeur (Literature)
Hiroyuki Aoki (Education)
Allen Kim (Sociology)
Herman Salton (International Relations)
Hiroyuki Kose (Biology)
Tsujita Mari (Language Education)
Hiromichi Matsuda (Law)
Nozomi Naoi (Psychology)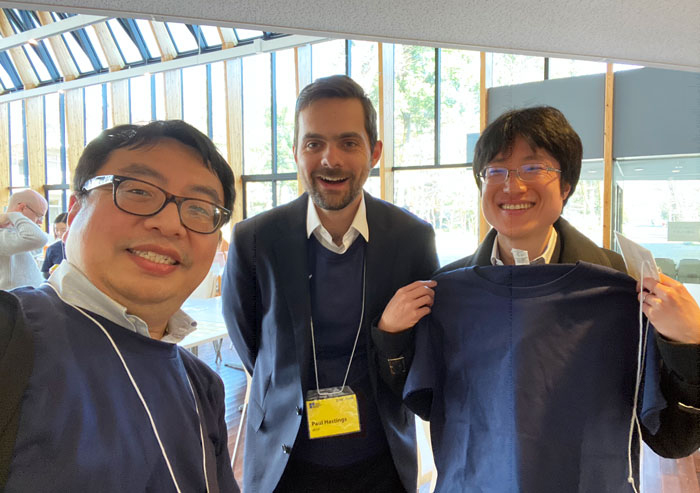 The URD for September students graduating in June will be held on June 12.