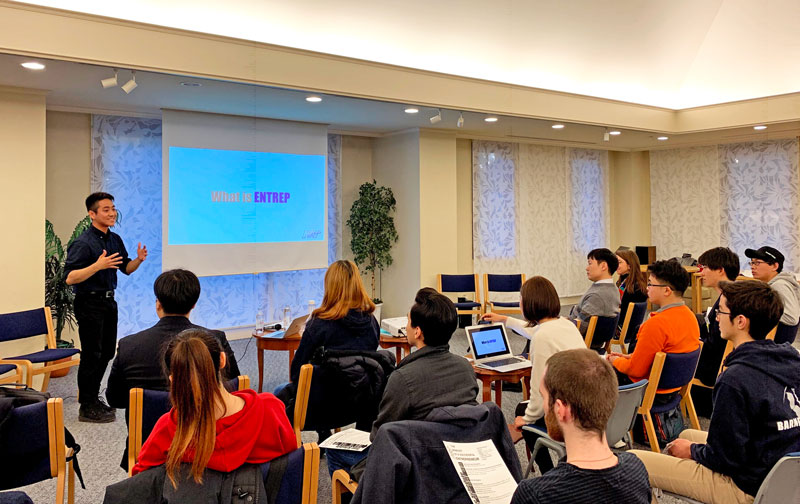 An event called The Mind of a Successful Entrepreneur was held at the ICU Alumni House on Friday, February 7. The event was organized by a newly-formed student group called Entrep and funded by the Japan ICU Foundation's Student Activities Fund. Entrep was founded by ICU first year student Taiga Ogusu. Its mission is to "encourage social change through entrepreneurship." Taiga was awarded ¥496,300 from JICUF in fall 2019.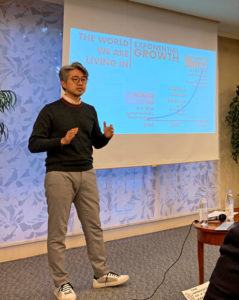 The event kicked off with a keynote address by Jeffrey Lim, a venture capitalist based in Seoul. Jeffrey focused his remarks on the common personality traits of successful startup founders. Following an icebreaker session, a panel discussion was held. The panel featured Jeffrey Lim, startup veteran Debbie Wissel, and ICU Professor Allen Kim. The conversation focused on everyday life entrepreneurs, why entrepreneurship is important in our day to day lives, and how people know if they have an inclination towards entrepreneurship. After the panel discussion a workshop was facilitated by the members of Entrep.
Approximately 25 students participated in this three-hour event. The aim of the workshop was to help participants explore their potential as entrepreneurs.