The Hachiro Yuasa Society was founded in 2005 to recognize the thoughtful graduates and friends who make an estate gift or other form of deferred gift that the Japan ICU Foundation will receive in the future. As 2019 marked JICUF's 70th anniversary, we embarked on a special campaign to increase membership in the Society. 
In the last few months, three alumni have graciously pledged a planned gift to JICUF.
We asked each new member of the Society to share why they chose to make a planned gift.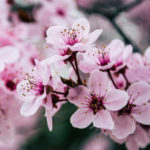 Mr. Shozo Noda
Class of 1961 (Division of Humanities)
Since I was in middle school, I wished to dedicate my life to serving others. 

After entering ICU, I had several opportunities to visit President Yuasa's home. It was an honor to get to know President Yuasa, who had the dignity of a samurai.
Since then, I have strived to put his vision of "living for God and people" into practice. I am grateful to be a part of the Hachiro Yuasa Society.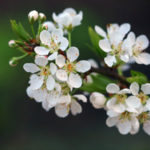 Mr. Shinichi Hirabayashi
Class of 1963 (Division of Social Sciences) and 1965 (Graduate School of Public Administration)
The creed that I developed at ICU is to pursue opportunities to serve people and society across national borders and to pour my heart and soul into making the most of those opportunities. After obtaining my master's degree at the Graduate School of Public Administration and coming to the United States, this creed has led and sustained me in both my professional and personal lives.
As ICU alumni, it is important to support our alma mater for its sustenance and future growth. The two ways to do this is to participate in alumni association activities and to donate.
In my case, I fulfilled the former by assuming the role of President of the North American Alumni Association for two terms (four years total), and working together with JICUF towards our common goal. As for the latter, I offered to make an estate bequest to JICUF. This was how I had, unexpectedly, the honor of joining the Society named after Dr. Hachiro Yuasa, whose legacy continues to guide ICU. I am delighted and grateful to be a member.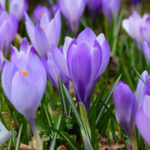 Ms. Shinobu Kusakabe
Class of 1994 (Division of Social Sciences)
A close friend of mine passed away less than two years ago due to cancer.  He had been diagnosed just eight months prior. Through his work in the U.S. Congress, he was able to make great contributions to that institution.  He devoted himself to public service and the American democratic system. While he experienced the rough and tumble world of Washington politics which can be bitter and ugly at times, he never lost his kindness and generosity to friends and family. When my husband and I visited his place on a cold day, he welcomed us with hot coffee and freshly baked muffins. When we visited his hometown on our summer vacation, he drove us around for hours, entertaining us with the town's history and his childhood memories. 
There are many words to describe his wonderful qualities but "generous" is definitely one of them.  His generosity is continuing even after his life. He loved to garden and grew beautiful flowers in his yard. His flowers are now multiplying in the gardens of his friends and continue to bring them joy.  He was a wonderful cook and his recipe books and cooking ware are still producing delicious meals at his friends' place. 
After he was diagnosed with cancer he knew the prognosis was dire. He drafted his will and made sure to financially support his family.  He also made a generous donation to his college where he once served as a board member. He specifically asked to establish a scholarship so other students would be able to benefit from the same excellent education he was afforded.    
I was so motivated and inspired by his generosity that I have decided to include ICU in my estate planning and will. Doing so is my way of showing my appreciation to ICU for the outstanding education I received and the amazing friends I made while attending.  I'm grateful for the wonderful opportunities I've been afforded as an ICU graduate and hope to assist future generations of students with obtaining the same. 
We would like to express our deep gratitude to the three new members as well as the existing members for their generosity. 
If you are interested in making a planned gift that lasts beyond a lifetime, please contact information@jicuf.org.