This is the last installment of alum Tim Winant's story. Tim studied abroad at ICU as an "OYR" ("One Year Regular" or exchange student) in 1962 and as a special student in 1965. In the 1980s, he was on the Board of JICUF, and returned to ICU in 1990 to serve as the Assistant to the President and the Dean of International Affairs until 1999. Here are the links to the previous articles: part 1, part 2, and part 3.
---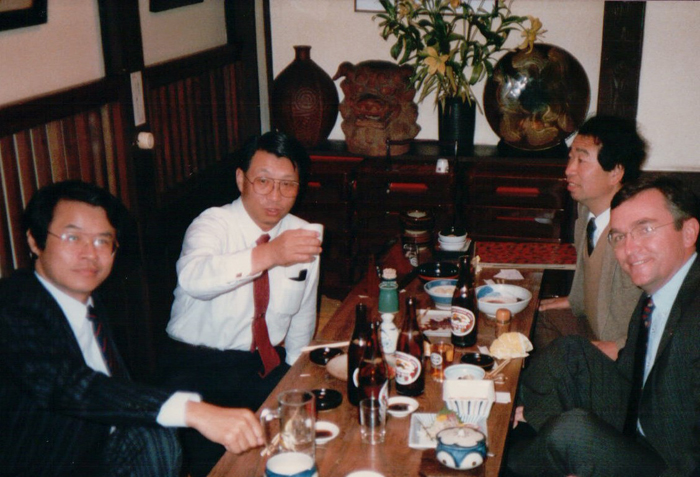 ICU and International Friendship
One of the more interesting and rewarding aspects of studying at ICU has always been the opportunity to develop friendships and acquaintances who may influence life and future activities over many years. I have already mentioned, especially, the bonds that can be part of sharing a dormitory. It has now been almost six decades since I first arrived at ICU, and to this day I correspond with friends established back in those early ICU days when I am not in Japan, and meet with regularly when in Japan.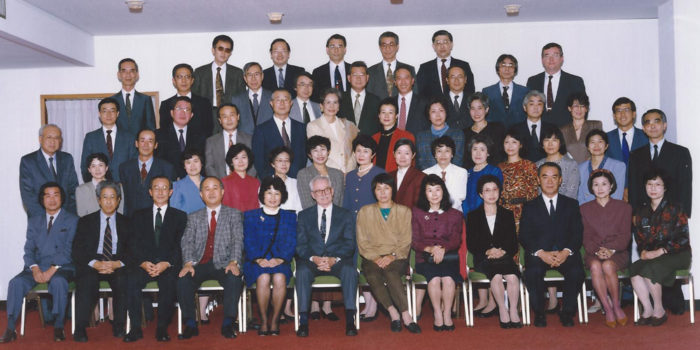 Two distinguished graduates of ICU, Ryuichi Tsuchiya and Masahiko Ishizuka, have been long time friends and correspondents. Tsuchiya-san, has been very active in ICU Alumni activities for decades and serves still as a leader of the ICU Board of Councilors. Ishizuka san was an international journalist and later editor of the English version of the Nikkei Shimbun. Our correspondence on international politics have always been interesting and informative. Shigeo Asai has also been a faithful correspondent, despite living in Thailand since graduation.
Often during the 1990s when I worked as Assistant to the President and Dean of International Affairs at ICU, there were many evenings spent with former dormmates, and there always seemed to be a reunion occasion of one kind or another. Many times, as well, friends would visit me during my life in the U.S. The late Hayao Shiraishi, a one-time alumni managing trustee, and his wife and classmate Michiko, visited me often, and during their years in New York they became very close to my New York family. The late Kozo Komura even spent several weeks house sitting at my home there.  My former roommate and former teacher at the ICU High School and his family, Nario Imamura, visited here in Florida several years ago and we spent many hours exploring this area. Toshio Arima took time away from corporate meetings to join me in a visit to the nearby Morikami Museum and Japanese Gardens in Delray Beach Florida to enjoy a little taste of Japan in the Sunshine State. Sei Tokuoka and Shinya Murase, both former dormitory mates also lived in the Boston area, where I also lived for some years. Several former ICU staff members, including Mrs.Naomi Ikezawa, who was my secretary at ICU, have also visited with their families over the years.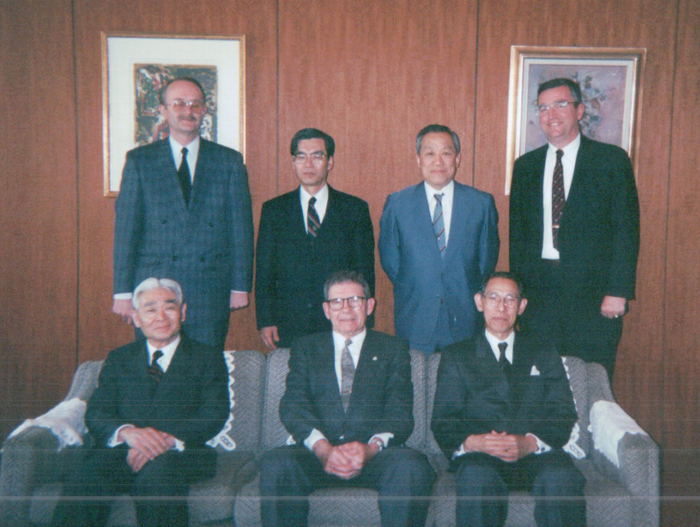 ICU offers many opportunities to get to know faculty members better as well. I often visited the Troyer's after their retirement, and former visiting professor Ira Reid and his wife outside Philadelphia. Similarly, I visited with former Dean and Vice President Hallam Shorrock and Professor Donald Worth in California. Meetings and social gatherings sponsored by the JICUF have also drawn together former faculty and students. Altogether, the ICU experience is unique, especially for international students, but also for Japanese students in ways that vary widely. Taking advantage of Japan's remarkable culture and society is of inestimable value to those from abroad. The interactions with a distinguished and diverse faculty and student body are very special. Embracing ICU's significant place in the world, educationally challenging and culturally uplifting, is life-changing and remarkable.