Current ICU undergraduate students Nanako Yaguchi, Stiven Horita, and Mia Fosco, as well as March 2021 graduate Manami Sekine will host the next session of the JICUF Global Alumni Speaker Series on Tuesday, May 25. The students attended one of the past sessions of the series, and approached JICUF about hosting their own. They decided to invite 2015 graduate Honami Iizuka as the speaker.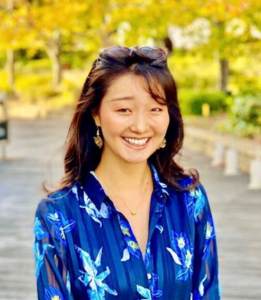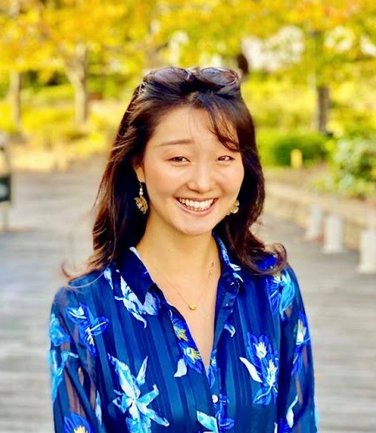 A year after graduation, Honami was crowned Miss Japan "Greenery for Life" and was involved in international events such as the G7 Ise-Shima Summit and COP13 to promote Japan's forestry industry. She is currently a producer at the University of Creativity, a Hakuhodo initiative. 
The event is open to all. To participate, please register here.
Here is a message from the student organizers, followed by their bios.
Hi Everyone! We are the student organizers for this event. We met at one of the Global Alumni Speakers events back in March. After the event, we felt inspired and motivated. It led to a series of online meet-ups and lunches where we had many opportunities to connect and speak with numerous alumni. 
We wanted to keep the momentum and decided to help JICUF organize an additional event catered more towards current students. 
During our student lives, especially in these unprecedented times, we found it challenging to connect and speak with alumni and ask about their experiences from their ICU life or their careers. We didn't know where to start or who even to ask. 
Through this event, we aim to create an opportunity for students to learn valuable lessons from the alumni speaker. She will share their hard-earned wisdom about her life thus far and how her experiences at ICU has shaped who she is today. The event will focus on the speaker's student life and the critical events that have led her to her career today. 
Please join us at our event on May 25th. Alumni are welcome as well! We hope you will leave this event feeling the same excitement and new insight as we did a few months ago. See you there!
Student Host Bios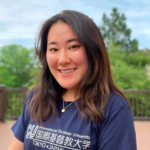 Nanako Yaguchi
I was born in Japan but moved to the United States when I was two years old. From there, I grew up in the suburbs of Philadelphia where I graduated from high school. At ICU, I study International Relations and am involved in numerous new student admission events. I hope to create more opportunities for current students to connect with alumni through this event.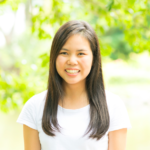 Manami Sekine
I am Manami Sekine. I graduated from ICU in March 2021. My major was language education and education for minors. I wish I could have been more open-minded and listened to many more stories from ICU alumni when I was there. This feeling prompted me to co-host this event. I am so excited to have this online event with everyone!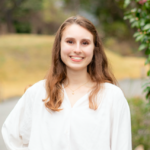 Mia Fosco
I was born in the US but moved to a military base in Japan at the age of one and a half. After learning to speak Japanese, I returned with my family to the US. At ICU, I major in Environmental Studies, and belong to several environmental organizations on campus. Through hosting this event, I hope to connect students with ICU alumni while also expanding my own horizon.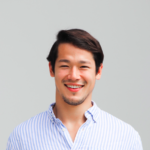 Stiven Horita
Hi, I'm Stiven Horita. A junior student here at ICU, majoring in economics. Driven by excitement, always exploring new things. On campus, I am delivering "Entrepreneurship as a culture"  through a student organization, Entrep, to promote entrepreneurship among students. Through this event, I am looking forward to making a unique connection between alumni and students.
We look forward to seeing you on the 25th!