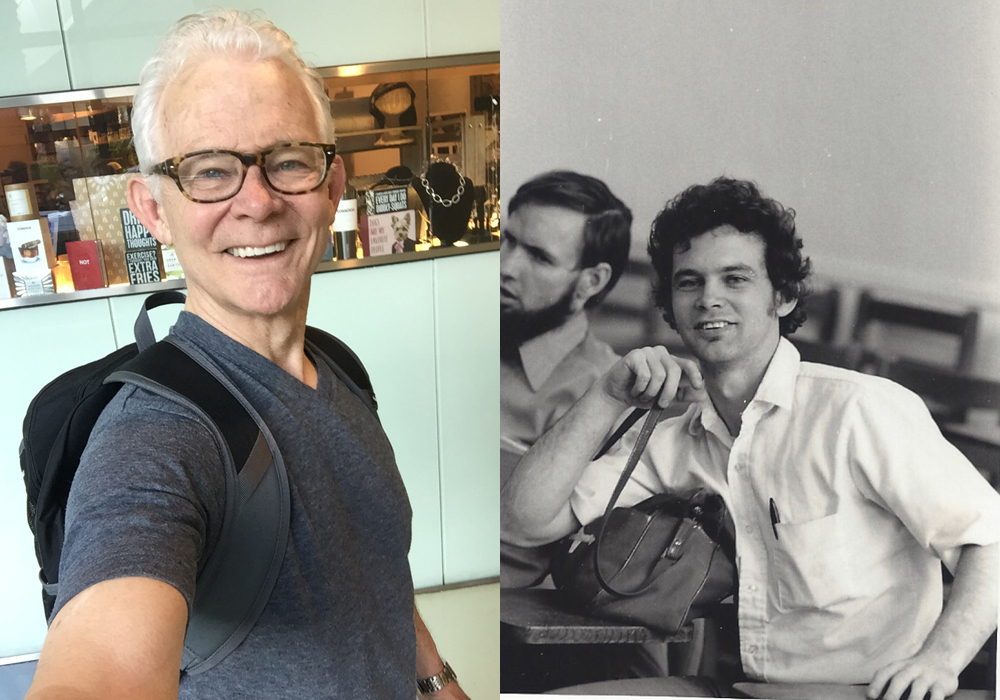 Mr. Darrell Clausen studied at ICU in the 1970s as a four-year regular student. He currently resides in Southern California and is an active member of the alumni chapter there. He kindly shared his story with us this month. 
---
At alumni meetings many ICU graduates talk of how their ICU education helped them achieve successful lives. They are justifiably proud of their achievements  – yet many of these bona fide success stories are about working in academic, governmental, or non-profit institutions. But what about those who never worked in large institutions? I didn't, yet my ICU education provided me with tools to serve people in many personable and valuable ways.
I arrived in Japan in 1969, stationed in the U.S. Army at a small intelligence base in Kyushu. I bought a motorcycle, rented a house off base from a farmer, and befriended a student at nearby Kyushu Sangyo Daigaku. My landlord, the college student and I went fishing, bowling, and celebrated New Year's together and I fell in love with Japanese culture. When my enlistment ended in October 1971, I rented a six mat room for 7500 Yen a month with money I saved. That winter I studied Japanese under a kotatsu with a kerosene stove and a stray cat as my only companions. Ten eggs cost 100 Yen. Four Inarizushi cost 20 Yen. Why did I want to attend ICU?
After graduating from high school in California I attended the University of Hawaii, majoring in English and Russian. But under severe financial hardship I returned to California after my freshman year. There I supported myself with part time jobs and lived with friends while attending Foothill Junior College in California. I was not committed to school or a major field of study. Instead, I failed. To avoid becoming drafted and going to Vietnam I joined the Army Security Agency for four years, and spent a year in Northeast Thailand. There I made friends with young Thai men my age and learned to speak conversational Thai. The positive experiences I had there primed me for my experience in Japan later.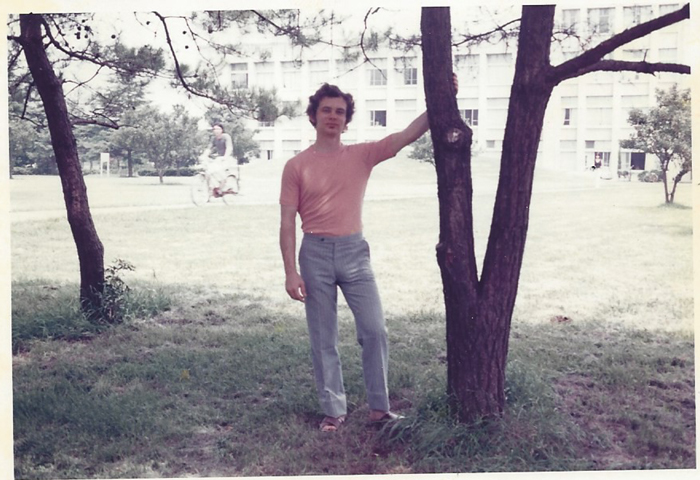 I entered ICU in September 1972 as a 25 year old freshman. I lived near campus in a 4 ½ mat room nicknamed BUTA KOYA Mansion, because pigs were raised across the street. As a regular student I transferred a few credits from the University of Hawaii and graduated in April 1976 with a degree in Intercultural Communication. The two persons who impacted me most were English Department Head Dr. Linde, and Dr. Jack Condon.  I didn't attend graduation ceremonies because I immediately started work in Tokyo at ASI Market Research, a company researching Japanese values and behavior for advertising and marketing purposes. Although I began by translating Japanese research studies into English, I was soon actively working with Dr. Condon's four intercultural communication themes: language, non-verbal behavior, values, and reasoning patterns.
My two goals upon graduation had been to teach, and to earn a lot of money. By presenting research results with top Western multinational corporations such as Nestle, Unilever, and Proctor & Gamble, I became a kind of 'teacher', and I made very good money! I soon married my ICU classmate from Hong Kong, Helen Choi and later earned my Masters in International Business from Sophia.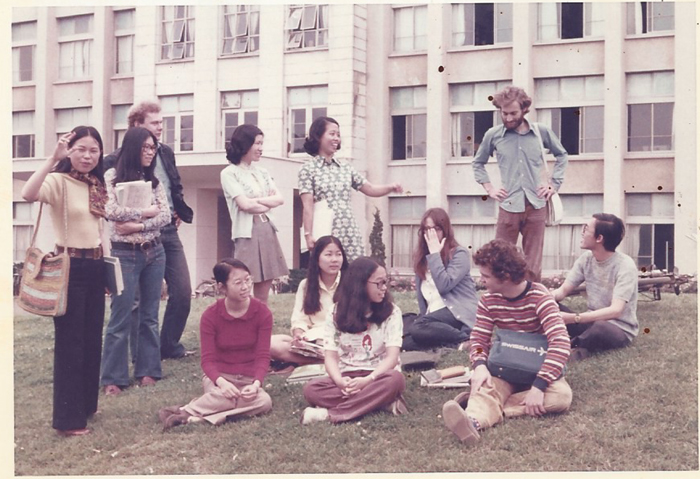 ICU taught me of Cultural Awareness and different values which I culled in the formation of my own personal growth. By sharing the values I learned in Japan, which helped form who I am, I have continually helped bridge the interpersonal communications gap between people of all nationalities. Jack Condon in his book Intercultural Encounters With Japan (1974) said "We may learn far more through sharing ideas and experiences with different meanings for each of us, than by studying intercultural communication entirely as a science." He and Edward Hall believed that actually we do not know what we are doing when we communicate, so intercultural communication is itself a kind of therapy, bringing into awareness what we didn't know about ourselves.
In 1980 we left Japan for Los Angeles. Helen began a career in the travel industry and I worked at a variety of jobs. One was teaching Japanese students at Pacific States University, a private school attended by students who had failed the entrance exams of first tier Japanese Universities. Their parents thought that learning better English would improve their chances at the next year's entrance exams. Morale was low, yet by my presence and example I showed how the world was just beginning for them, which gave them much needed hope and confidence.
In 1982 I became National Sales Manager for a Japanese packaging company, and four years later at the Sigma Group, a similar but larger company based in El Salvador and Mexico. From 1992 I sold Telecommunications services to Japanese corporations in America and thus I have had three different careers. Yet in all cases, my ICU education has enhanced my life and broadened the lives of everyone I ever contacted and worked with. Many people outside Japan had no idea of what life was like in Japan and I was their only example of someone who had experienced life differently.
Helen founded her own travel company, and I joined her in 1998. For more than twenty years we have sent thousands of American tourists to fourteen Asian countries. In 2013 I retired to write fiction full time. My first published novel, Flower Soldier, became available on Amazon in 2015. It's the story of an improbable intercultural love affair  — much like my Japan experience.
"You can't connect the dots looking forward; you can only connect them looking backwards. So you have to trust that the dots will somehow connect in your future. You have to trust in something — your gut, destiny, life, karma, whatever." John Condon
Dr. John Condon currently lives in New Mexico and is the author of 18 books on communication, culture, and intercultural relations, with work translated into five languages. At the beginning of 2014 he is completing a book on the work of his late friend, Edward T. Hall, to be published this year, the 100th anniversary of Hall's birth. 
Dr. Richard Linde  retired sometime in the late 1980's, moved to California and helped me edit my first novel. He passed away more than ten years ago.