ICU alumnus ('61) Dr. Yasuyuki Horie and his late wife endowed the Horie Takematsu & Koh Scholarship at ICU several years ago. The $2,000 scholarship is awarded annually to a top student in the natural sciences.
Dr. Horie, who currently lives in New Mexico, visited ICU for the first time in 58 years on Tuesday, September 24. After graduating from ICU, Dr. Horie proceeded to have a distinguished career in physics. He received his PhD from Washington State University and worked as a member of the faculty and as a researcher at North Carolina State University, the Los Alamos National Laboratory, and the Air Force Research Laboratory.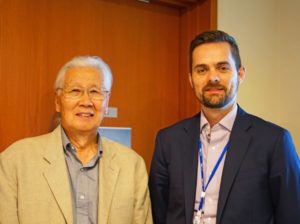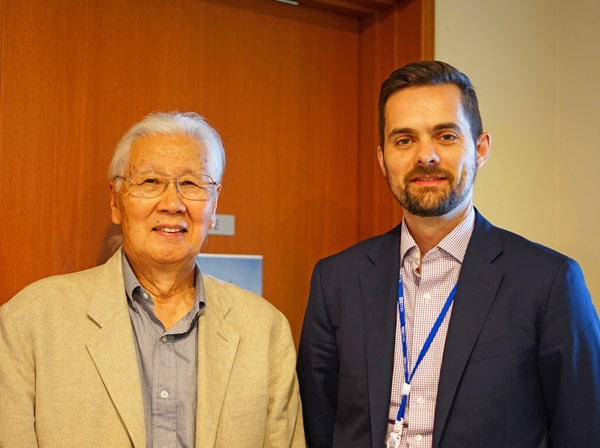 Dr. Horie gave a talk to a group of Natural Science faculty and students in the Alumni House during his visit to ICU. In his remarks, he focused on his background and career path, and also introduced some of his research on the topic of high-pressure shock compression of condensed matter.