The 2021 Philip C. Jessup International Law Moot Court Competition's Japan national round was held from February 12th to 14th. The competition was hosted by the Japan International Law Students Association (JILSA), and the national administrator was Professor Akiho Shibata of Kobe University. The ICU team composed of Chihiro Yamasaki (third year), Caleb Eiji Gillespie Watson (second year), Kohta Okumura (second year), and Kavya Sharma (first year), won third place overall. In addition, Chihiro Yamasaki won third place in oral presentation for Respondent, and Kavya Sharma fourth place in oral presentation for Applicant. Other participating universities were Kyoto, Sophia, Seinan Gakuin, Tokyo, Tohoku, Hokkaido, Rikkyo, and Waseda. 
Prior to the competition, the organizer presented a hypothetical international conflict based on the pandemic. For three months, participating students research materials and prepare legal arguments for both the defense and prosecution. At the competition, students make oral presentations in front of university professors, diplomats and lawyers who play the role of judge, and showcase their legal technique. The skills that the students acquire through moot court are expected to help them make a significant contribution to the peaceful resolution of conflicts in their future careers.
In recent years, moot court has been adopted by universities around the world as an effective active learning tool. At ICU, Assistant Professor Hiromichi Matsuda received funding from JICUF for his project, "International Active Learning in Law for Peace and Human Rights," through which students are given the opportunity to participate in moot court. 
Comment from Chihiro Yamasaki:
International conflicts addressed by the moot court competition concern important human interests, but are difficult to resolve through contemporary international law. When what is "just" is unclear, the responsibility of the judiciary that presides over states in the conflict is to carefully understand the arguments of both sides, and tirelessly seek  resolution through dialogue based on the common basis of law. What we experienced through this competition is the process of such legal dialogue.
We are living in a time in which "justice" for one and that for another create a severe conflict, and human liberty is drastically restricted due to the fear of the unknown. Among such pain and suffering, professionals in domestic and international law can be a bastion against threats to human rights and contribute to the building of a better society.
It is my hope that more ICU students who wish to work for world peace in the future will study law, and join us in experiencing the process of legal dialogue through participation in moot court.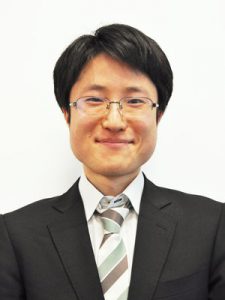 Comment from Assistant Professor Hiromichi Matsuda
The Jessup Competition is the largest international law moot court competition in the world that has a long history. ICU participated two years in a row, starting in 2020. In contrast to many universities that had large teams composed of thirty or more students, ICU had only four members. However, the four students competed valiantly, using their strong English oratory skills. Due to the COVID-19 pandemic, preparation as well as the competition itself were held completely online. I could not meet with the students in person even once, but the quality of research, legal writing, oral presentation, and teamwork was exceptionally high. It was a success that opened up new possibilities for online education. ICU's participation in the online global competition in March is already confirmed, and the team is expected to have a strong showing.