Shortly after JICUF launched the Syrian Scholars Initiative in 2017, two Syrian professionals based in Turkey became our invaluable partners. The Syrian Scholars Initiative or SSI is a full scholarship for Syrian refugees in Turkey to attend ICU for four years. These two coordinators continue to do crucial work in outreach and pre-travel support for SSI. 
Ms. Nadin Jamous is based in Gaziantep and Mr. Abdulhadi Hanifeh in Istanbul. Both coordinate outreach in their respective areas as well as online, and Ms. Jamous also administers online Japanese lessons to the finalists before they travel to Japan. Without their help, SSI would not have been successful.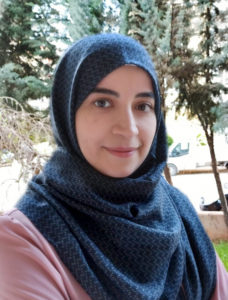 Nadin Jamous was born in Aleppo, Syria, and graduated from Aleppo University with a degree in English Literature. She was introduced to the Japanese language at the Japan Center for Academic Cooperation, Aleppo University. Her dream to become a Japanese language teacher came true after receiving a scholarship from the Japan Foundation Japanese Language Institute Urawa (long term training program for Japanese language teachers). She started teaching Japanese in 2009 in Aleppo University. After moving to Turkey with her family, she started coordinating JICUF's Syrian Scholars Initiative and teaching Japanese to students selected to study at ICU as well as in Japanese language schools through a program administered by the Japan Association for Refugees (JAR).

What she appreciates the most in her work with JICUF is having great colleagues and being able to help ambitious Syrian youths who dreamt of studying in Japan but lost their education opportunities due to the war.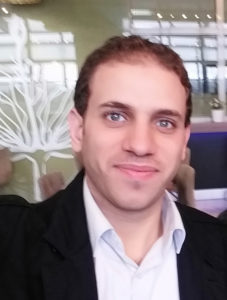 Abdulhadi Hanifeh was born in Damascus, Syria, and graduated from the Higher Institute of Business Administration in Damascus. He started to work with JICUF in early 2018. He was the HR & training manager at Education Without Borders (NGO in Istanbul), and before that worked as Assistant Manager for Oram company in Saudi Arabia for several years. He participated in several Erasmus+ programs and managed many social cohesion camps and programs.

What he enjoys the most in this program is reaching out to students who truly deserve this scholarship and helping them step by step to achieve their goals. If he could go back in time, he would choose ICU to finish his academic life!