Twelve members currently serve the JICUF Board of Trustees. Dr. Jacqueline Wasilewski, who taught Cross-Cultural Communication at ICU for 18 years from 1990 to 2008, is one of them. The below article was written by her colleague Anne Love, based on her interview.
---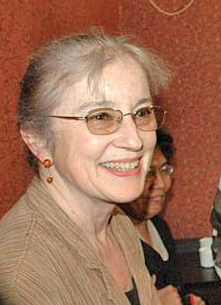 Jacqueline (Jackie) Howell Wasilewski, Ph.D., describes herself as an Irish/French/Welsh/Manx Gael/English/Dutch/Swiss/Cherokee American. Her family's multicultural background led to her interest in the world's different cultures. Her path to ICU was as multicultural as her roots.
When she was in high school, she was an AFS (American Friends Service) Exchange Student to Vienna, Austria, her first trip abroad. In recounting her path to earning a bachelor's degree Jackie said, "It took me six years and four different universities (George Washington, UCLA, Georgetown, the University of Pittsburgh), and I just happened to be at the University of Pittsburgh when inter- & multi-cultural studies were first being formulated and when SIETAR (the Society for Intercultural Education, Training and Research) was first being formed." Through her involvement in SIETAR, Jackie first met Mitsuko Saito, Jack Condon and Ed Stewart, professors at ICU, who later would recruit her to teach at ICU.
While she was in Pittsburgh, Jackie met and married Peter Wasilweski, "a Polish-Lithuanian-American geophysicist from the Pennsylvania coal country who did work in the Antarctic with a Japanese geophysicist from the University of Tokyo." Her husband eventually earned his doctorate from the University of Tokyo. For years their dinner table was often occupied by Japanese graduate students, professors, and their wives and children. Jackie helped introduce them to Pittsburgh and was their informal English tutor.
Jackie may be characterized best by the word "and", rather than "or". She moved to Washington, D.C., and then to Columbia, Maryland, In addition to raising two sons, Jackie had many part-time jobs including working in a local multi-ethnic diner as a sous-chef (where the head cook was a Japanese-American, former minister, who had been in the detention camps), working for the Spanish Education Development Center, and working for AIO (Americans for Indian Opportunity), a Native-American community development organization, where she eventually worked full-time.
Intersections between these lines of work led to field experiences in the Andean and Amazonian Indian country in Ecuador, in remote areas of multilingual Papua New Guinea, and in the former Soviet Union as a participant in the "Women for a Meaningful Summit" – a 21-day trip which included 13 stops in both European and Asian Russia. The Summit introduced her to the world of Asian indigenous people (including the Ainu) and into the complex relationships between Russia, China, the Koreas and Japan and their pre-nation-state political entities.  
In the midst of this Jackie began to work on a doctorate. The University of Southern California's School of Education had started a multicultural/intercultural graduate program, with courses in Washington, D.C. She recalled, "I had tried to enter graduate programs at George Washington University and at Georgetown University, but they wanted you to be a linguist, a psychologist, an anthropologist, etc. I wanted to be all three! USC was willing to tolerate my multi-disciplinary foci. My dissertation was based on 192 life histories (most of them autobiographies) of Native-, African-, Hispanic and Asian-Americans; the dissertation focused on identifying effective multi-cultural coping strategies." She graduated in 1982.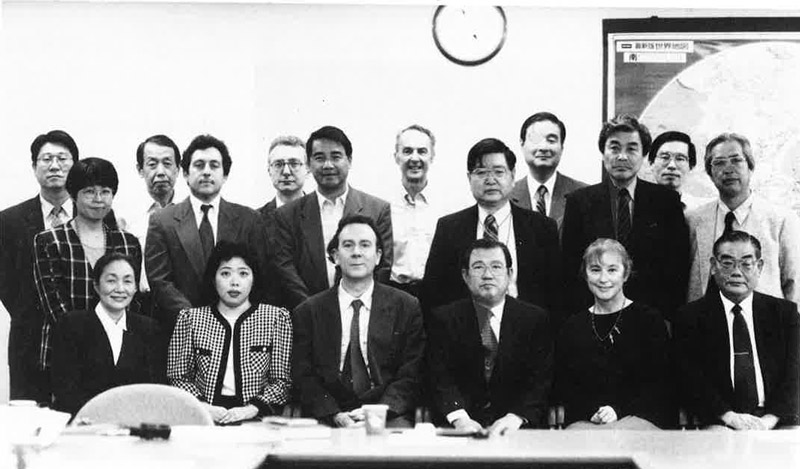 Throughout these years Dr. Wasilewski attended SIETAR meetings all over the world, getting to know Saito-sensei and Condon-sensei better, and meeting Ed Stewart. At ICU the new International Studies Division was just being created, bringing Communication and Linguistics into one department. Jack Condon had retired and Ed Stewart was nearing retirement; Mitsuko Saito offered a faculty job to Jackie in 1990. The initial two-year appointment became an 18-year career in which Jackie, her colleagues, and her students flourished.      
Recalling her career at ICU, Dr. Wasilewski wrote, "I don't think a day went by that I did not learn something from my colleagues, from my students, from being an expat. My classes were highly interactive and self-reflective. I am sure I learned as much from my students as they learned from me. I was proud to be the first female chair of the Faculty meeting. Particularly wonderful were the last years at ICU with all the incoming students, particularly in the Graduate School, from China and all parts of the old Soviet Union, including the 'Stans.' Nearly all my interests came together in my final project, the Dialogue Project, which brought together students and civil society members in computer assisted dialogues to sort out strategies for multicultural people in the 21st century. The participants came from all over the East, from Russian territory, from the former Stans, from all the Chinas, from Korea, from Japan (and its internal divisions, Okinawans, Ainu, etc.) These dialogues were not argumentation sessions but sharing sessions … so we could understand each other's experiences and begin creating a world that honored all these experiences."
Dr. Wasilewski retired from teaching in 2008 and moved back to the U.S. When she was nominated to the JICUF Board of Trustees she accepted enthusiastically. Her experience at ICU and her lifetime commitment to understanding and improving intercultural relations has enriched JICUF and has been a factor in strengthening the relationship between ICU and JICUF. She values the two organizations for their commitment to creating spaces "for people who don't agree with each other to listen to each other and understand."