Mr. Norimasa Orii graduated from ICU in 1991, and ICU High School in 1987. He has played a crucial role in JICUF's scholarship program for Syrian students, the Syrian Scholars Initiative. In 2017, as Program Manager at the Japan Association for Refugees, Mr. Orii helped JICUF establish the Initiative, and has since worked with us to reach out to Syrian students in Turkey, identify eligible students, facilitate their entry to Japan, and support them after arrival. We asked the current Representative Director of Pathways Japan to reflect on his time at ICU and his career.
---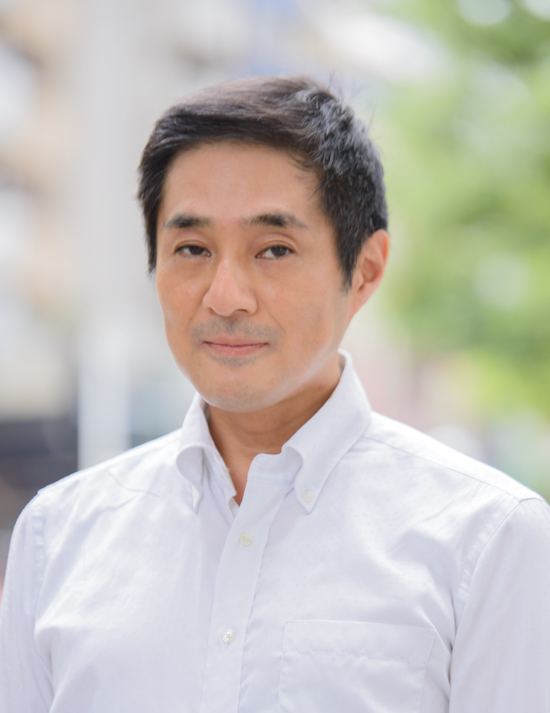 Memories of Afghanistan and the Immediate Crisis
As the representative of a foundation, I am working to support the admission of Syrian students into Japanese universities and Japanese language schools (including the Syrian Scholars Initiative at ICU), and the acceptance of Afghan evacuees. Having graduated from ICU in 1991, I look back and realize that I'd never dreamed of working so closely with Muslim people before I attended ICU. 
Having been raised with a Christian background, I was interested in various religions and intended to major in religious studies at ICU. Because we were allowed to study specialized subjects as first-year students, I chose to take the course "Introduction to Theology." At the time, the ICU campus minister Dr. Yasuo Furuya was teaching the course. He had published Theology of Religion: Its Formation and Challenges (『宗教の神学』) two years prior, and in this course, discussed how Christian theology perceived religion. Since I was interested in how religions perceive one another, his lectures were eye-opening, and I read his book intently. I then studied Buddhism and Islam, and developed an interest in the latter. At the time, it was rare for one to come across Islam in daily life, nor was the religion  much talked about in the context of international politics or economics.
Later, I  became interested in the Quran itself, and read Quran wo Yomu (Reading Quran), authored by Toshihiko Izutsu, the first scholar to translate the holy book to Japanese. His book was known among students as a textbook in interpreting the Quran. I was not equipped to completely understand this distinguished scholar's writing, but I learned what it meant for us to "read" an ancient text in the modern-day context. Gaining a basic understanding of reading critically was an invaluable experience.  
After graduating from ICU and working for an enterprise, I was employed by an NGO in international cooperation and was assigned to work in Afghanistan. It was 2002, the year following the September 11 attacks, the subsequent campaign by NATO coalition forces in Afghanistan, and the collapse of the Taliban government. Although I was interested in the north-south divide and took related sociology courses at ICU, I could not imagine myself at a job associated with it. Ten years after graduation, however, I returned to my roots and got a job that I wished for. At the time, Afghanistan had embarked on nation-building with the help of the international community and was kept relatively safe and stable by the NATO and American forces. UN agency and NGO officials were posted in each region. It was before the Iraq War, and those involved in humanitarian aid overwhelmingly believed that the new nation would be built in a manner similar to the UN mission in East Timor. In retrospect, this was an unbelievably optimistic view. In the midst of this, I was assigned to Herat in Western Afghanistan, and worked on the reconstruction of healthcare and education with young Afghan staff who had lived through the end of Soviet occupation and the civil war and Taliban rule that ensued.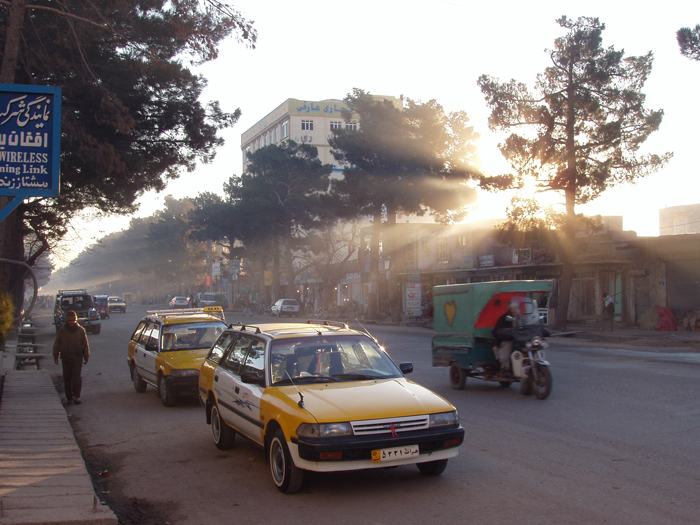 The Afghan staff who worked for this international NGO spoke English and were from the upper class. They taught me various things about Afghanistan and Herat. When I had a chance to visit Herat University for work, I was struck by the rich history and culture of the city manifested in the students' sophisticated demeanor and innocence bordering on naivete. However, due to the long-lasting civil war, education was far from sufficient, and many youths left university even then.
During research in a rural area, the sprawling paddy fields along the Herat River left an impression on me. The expansive fields and the small houses in between were exactly what the Japanese imagined a "rural village in Asia" to be, whether it was in Japan or South Asia. The scenery was remarkable, as I was used to the desolate arid areas along the Iranian border. Once, there happened to be a wedding ceremony in a village, and I was invited as per a foreigner's privilege to dine with the groom.
Islam and religion were, and still are, essential in an Afghan's life. With the Afghan staff, I often discussed the Islamic faith and religion in general, and made social and cultural comparisons. Through these discussions, I felt their strong pride in their unique culture and mentality. They believed that their culture built on history was in no way inferior to others, despite the political, economic, and social unrest that the numerous civil wars had caused, or the fact that Afghanistan had to be supported by foreign countries. Because I was interested and educated in the way various religions perceive one another, I often discussed Islam and Christianity and Buddhism, or Japanese and Western cultures and societies with them. As is known, Buddhism flourished in Afghanistan prior to the establishment and acceptance of Islam. Although there were no longer Buddhists there, Buddhism's historical context was well understood. According to them, while there were prophets such as Abraham, Moses, and Jesus prior to the last prophet Mohammad in Islam, some Afghan Islamic theologists considered Buddha one of the prophets. Because Arabic history and culture have had little direct contact with Buddhism, Buddhism is often superficially understood as atheism or idolatry, and regarded negatively. However, I learned from educated, young Afghans that there is an inclusive perspective in Afghanistan to regard Buddhism as a path to Islam. I could see an element of tolerance in Islam and realized that Afghanistan is truly the western end of Asia.
In addition to Afghan, Tajik or Sunni identities, the people of Herat were very proud of being a Herat citizen. Just like the people of Kyoto are said to refer to the Onin War as "the previous war," they would often talk about the times they were "surrounded by Alexander's troops" or "attacked by Genghis." These incidents occurred a thousand years before the Onin War, but the history textbooks confirm these attacks and that many Mongolians were murdered. In this sense, Herat is one of the most ancient cities in the Middle East, much older than Kabul. I understood that it was natural for the people of Herat to have such pride in their city.
I eventually returned to the NGO headquarters in Japan, and thereafter only occasionally visited Afghanistan on business, but there is one more unforgettable story to share. On one particular trip, I was to take a flight from Herat to Kabul, and had hurriedly arrived at the airport. An Afghan staff said he wanted to introduce me to his friend from college who was interested in Islam, and when I greeted him, the first thing he said was "Do you know Izutsu? I think he is the most accomplished Islam theologist in Japan." That an Afghan I had just met at an airport where I was in a rush to board a plane mentioned Toshihiko Izutsu surprised me, and made me recall Izutsu's book that I'd forgotten about. "Do you know Toshihiko Izutsu, too?" He said, "Of course." Although the conversation only lasted four to five minutes, he mentioned that there were Islamic theologists who considered Buddha another prophet, and we discussed a little bit about Buddhism in Japan.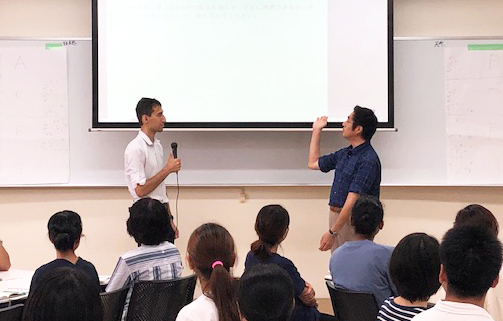 The days when I could frequently visit Afghanistan ended in 2007. The attacks by the Taliban intensified and made travel difficult. I continued to provide humanitarian aid through the Afghan staff. I also provided support for Iraqi refugees who fled to Jordan after the Iraq War began in 2003, and for Syrian refugees in Jordan and Syria from Turkey following the outbreak of the Syrian civil war. However, around the time of the Syrian conflict, I began to question the work I had done until that point. I'd tried to support those whose lives had been derailed by wars that the United States started, but what had I been able to accomplish? In 2015, the situation became critical with a million refugees and migrants travelling to Europe. While the international community called for help, the Japanese government had only granted refugee status to six Syrians. I believed that I could do more in Japan, and joined the efforts to accept Syrian refugees as international students led by the Japan Association for Refugees (JAR) in 2016. Besides admission into Japanese language schools across the country, I have collaborated with JICUF to bring five Syrian students to ICU (one of whom is currently learning online).
In 2021, the independent organization Pathways Japan was established in an attempt to expand efforts in accepting refugees by civil society. However, on August 15, the Taliban regained political power, and Afghans who had been working with Japan tried to evacuate, fearing for their safety. Currently, I am working with universities, NGOs, and private stakeholders who have the will to accept and support evacuees to offer them safety, dignity, and hope in Japan.
Looking back, the short period I spent in Afghanistan is like a mirage in history. It may be the same for the twenty years that the Americans and their allies have spent. However, the depth of the country that is Afghanistan, the weight of its history, and the intellectual richness I experienced in those short days continue to captivate me and compel me to work hard. I hope to help those who, in this very moment, are seeking refuge from persecution and oppression, to take back their lives and find meaning in them.
*I am currently attempting a crowdfunding project for Japanese language education for Syrian students and Afghan evacuees. If you are able to contribute, please consider donating.