2019-2020 Annual Report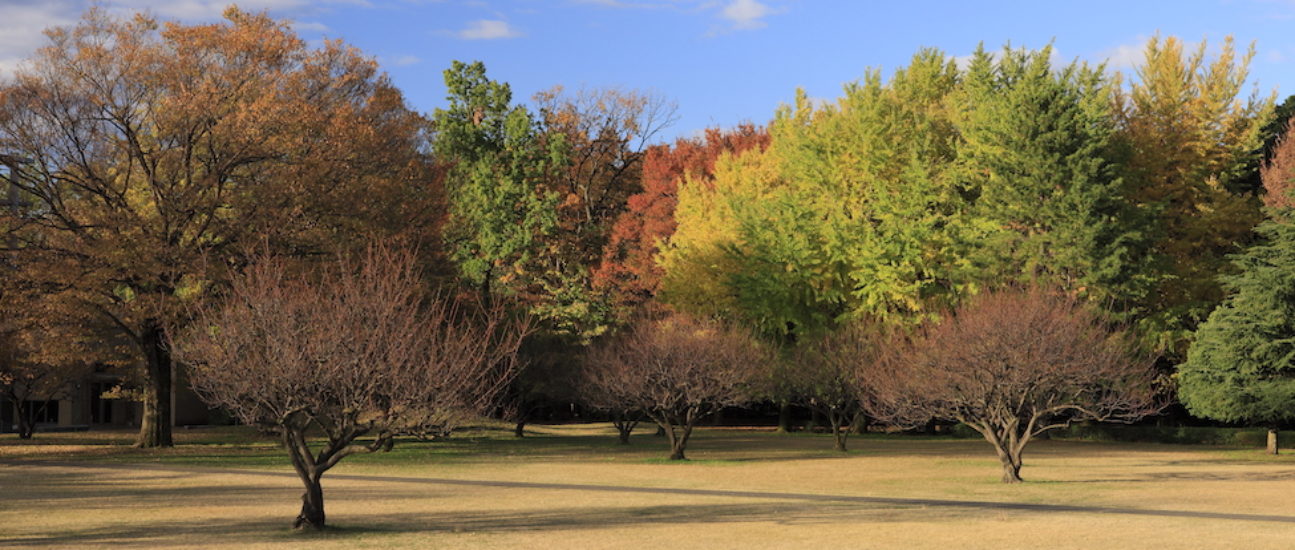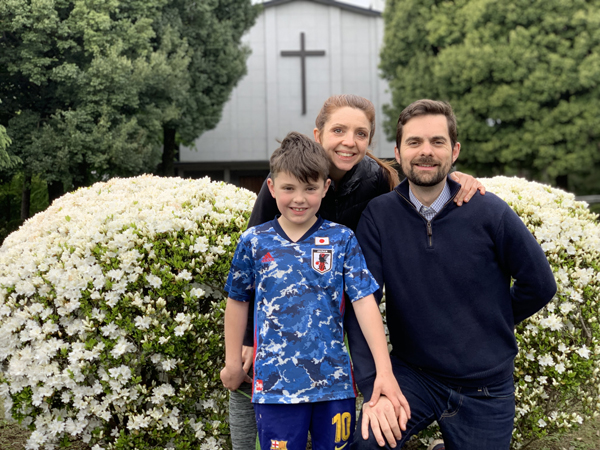 Letter from the Executive Director
Dear ICU alumni & friends,
From the summer of 2019 to the summer of 2020, I had the amazing opportunity to live and work on the ICU campus. My family and I lived in faculty house #474 in the woods near the southern border of campus. The experience deepened my understanding of how ICU functions and strengthened my relationships with faculty, staff, alumni and students. It also gave me a renewed appreciation for ICU's mission.
What impresses me most about ICU's mission is the commitment to nurturing global citizens who serve the common good. JICUF has been undergoing a strategic planning effort this year, and in September the JICUF board of trustees adopted new mission and vision statements. The statements, which can be found below, illustrate how closely aligned JICUF's mission is with ICU's mission and values.
The global challenges we face in 2020 are immense. The Covid-19 pandemic and the impact of climate change remind us of the fragility of human health and of the earth. Meanwhile, oppressed and marginalized people around the world continue in their search for justice, equality and freedom. It is within this context that JICUF's and ICU's shared mission is more important now than ever before.
ICU is a small institution with a big impact. This is most evident in the lives and stories of ICU alumni. A few of these stories can be found below, along with highlights of the work we have done this past year. Further below is a financial report and a list of the generous donors who contributed to JICUF during the past fiscal year.
Thank you for your continued support and encouragement of JICUF.
Sincerely,
Paul Hastings
JICUF's New Mission and Vision Statements
Mission Statement
The Japan ICU Foundation works with ICU to nurture global citizens who contribute to the well-being of humanity.
Vision Statement
JICUF envisions a community of global citizens who actively contribute to a peaceful and sustainable future for humanity. These global citizens are critical thinkers and effective communicators, comfortable traversing cultural and national boundaries. They have a firm ethical compass and a commitment to the common good. They are inspired by ICU's Christian heritage and the universal values of peace, justice, equality, freedom and love.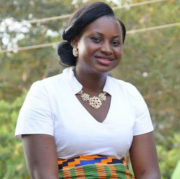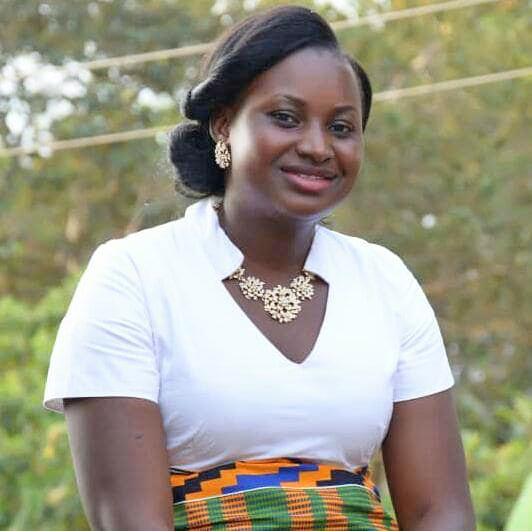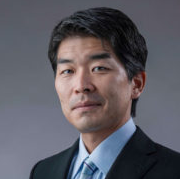 HIGHLIGHTS FROM FY2019-20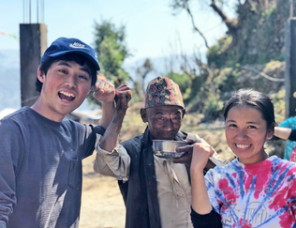 JICUF Grantee Highlight – House Building Camp in Nepal
In fall 2018, third-year ICU student Hotaka Omata (second-year at the time) received a JICUF grant of ¥424,000 for his project to build housing in Nepal. Hotaka and seven other ICU members of the FIWC (Friendship International Work Camp), an inter-collegiate volunteer group, traveled to Ramche village, Nepal, which has yet to fully recover from the devastating April 2015 earthquake. We asked Hotaka and fellow volunteers Takashi Kitano and Hirona Noguchi about their experiences and motivations for the project.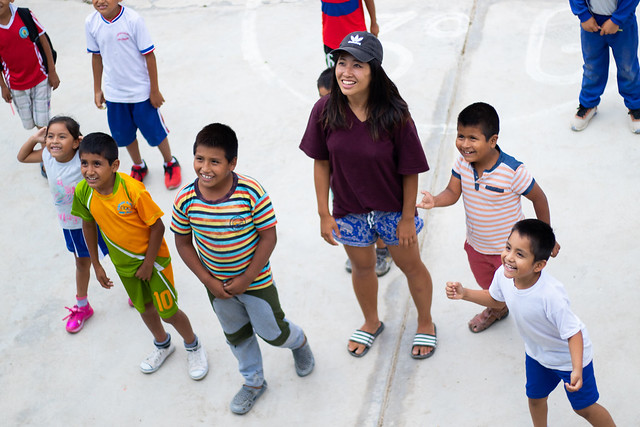 JICUF Grantee Highlight: Education Program in Peru
In fall 2018, fourth-year student at ICU Kazuna Yamamoto (CLA '19) received ¥510,000 through the JICUF Student Funds Initiative for her project, "Educate For ICU Ambassador Program." We asked Kazuna to tell us about her project.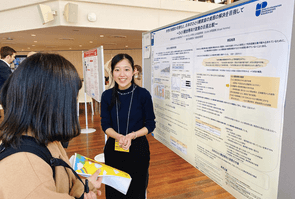 2020 Spring JICUF Undergraduate Research Day Held at ICU
The third Spring JICUF Undergraduate Research Day (URD) was held on February 21 in the ICU Dining Hall. The interactive event featured senior thesis poster presentations from 33 students who will graduate in March 2020. Each student was selected by faculty in their respective majors based on the high quality of their senior thesis.
Financial Report for Fiscal Year 2019 - 2020
JICUF provided the following support to ICU between April 1, 2019 and March 31, 2020.
Financial Support for Campus Facilities
Othmer Library/ Global House – $ 307,204

ICU Library – $300

ICU Church – $200

New Dorms Campaign – $50

Taizanso – $50
Total Support for Campus Facilities – $307,804
Financial Support for Students
Syrian Scholars Initiative – $87,971.40

Fujimoto Peace Bell Scholarship – $50,000

Exchange Student Scholarship – $30,000

Student Travel Fund – $30,683.37

United States Scholars Initiative – $27,823.48

Norman Sun and Ruth Q. Sun Fund for Chinese Students – $20,602.09

Student Activities Fund – $19,599.34

James Caraher Scholarship Fund – $11,717.91

Study Abroad Scholarship – $10,000

Warnhuis Fund – $9,133.68

Peace Bell Scholarship – $8,200

Support for ICU HS Students Participation in International Summer Programs – $6,649.21

General Scholarship Support – $3,756.70

Horie Takamatsu and Koh Endowed Scholarship – $2,000

Valley Foundation Fund – $968.17

Jessie Bader Asian Scholarship Fund for Asian Students – $646.78
Total Support for Students – $319,752.13
Financial Support for Faculty
Othmer Faculty Chair – $72,436.33

Faculty Program Grants – $ 41,326.60

UBCHEA Endowment Fund for Christian Professors from China – $9,133.68

Visiting Scholars Fund – $ 4,116.10

Discretionary Grants – $ 908.52
Total Support for Faculty – $127,921.23
---
2019-2020 CONTRIBUTIONS to JICUF
Peace Bell Scholarship: $58,200
General Unrestricted Contributions: $43,878.64
Global Link China: $30,000
Study Abroad Scholarship: $6,550
JICUF Global Scholarships: $4,665
United States Scholars Initiative: $3,410
Syrian Scholars Initiative: $2,610
Education & Research Fund: $500
Library: $300
ICU Church: $100
Exchange Student Scholarship: $100
Grants: $100
Taizanso: $50
Total Contributions to JICUF: $150,563.64
---
LIST OF 2019-20 DONORS
Donations received from April 1, 2019 to March 31, 2020
$10,000 and above
Atsuko & Akira Fujimoto, Weimin Yuan
$2,000 – $9,999
David Chan, Yuko & Leslie Fukata, Violet Kuroki, Shozo Noda, Yasuyuki & Judy Owada, Takeshi Ueshima
$1,000 – $1,999
Elizabeth Conant, Machi Fukuyama Dilworth, Stephen Dyer, Danny Ha, Noriko Iwase, Elizabeth Landerholm, Kazuko & Chad Love, Iqbal Mamdani, Yoshiro Matsuo, Delores & Jon Roeder, George & May Wang
$500 – $999
Benjamin & June Duke, Koaki Harris, Paul Hastings & Debbie Wissel, Fred & Eleanor Honaman, Michael Horsburgh, Hiroaki Iizawa, Shoji Kent Ikeda, Nakako Memon, Peter & Amy Prahar, David & Zenora Rackham, Atsuko Rasic, Masako Shinn, John Coventry Smith, Jr., Valerie Hoffman Takai, Anne Goodsell Van der Karr, Kenichiro & Miya Yamada
$200 – $499
Satomi Bol Masako & Jeff Carpenter Mikiko Davis Lisa & Charles Dent Roy Freeman Lois Geeslin Saneteru & Hisako Hirose Craig Ichinose Takamitsu & Mitsuko Ito David & Patty Janes Mitsuhiro & Kaede Kaneda Helene Keran Masako Kawashima Takeshi Komiyama Janet & Eric Louie Yuko Sugiyama Lynch Reiko Mito Yasuko Moyer Sawa Nakagawa Ryo Nakamura Izumi & Michael Osawa-Minevich Mieko Peek Mary & Bruce Rigdon David P. L. Sachs Susan Schmidt Roy & Ute Tellini Junko Usuba Hiroko Matsushima Williams Mark Wilson Emma Lee Yu
$100 – $199
Mai Abe, Robin K. Avery, Annie Awanohara, Arline Beddow, Elizabeth Bryant, James Canfield, Po-chuen & Lillian Chan, Robert & Aie Teck Chen, Dianne Cowen, Susan B. Dahiya, James Gannon, Dorothy Goldman, Thomas & Carol Hastings, Robert Hing Keung Kwan, Shizuko Kitagawa, Shinobu Kusakabe, Phyllis Larson, Edward Lenci, Margery Mayer, Richard Mellott, Shigeru Miyagawa, Takako Miyazaki, Anafu Murano Kaiser, Fusae & Yuzuru Nara, Samuel Nukazawa, Amy Oda Uyemura, Tsuyoshi Ohyama, Kiyo Okazaki, Kazuko Page, Kazumi & Robert  Pestka, Stanley Reedy, Kazuya & Elizabeth Sato, George & Etsuko Schulenberg, Motoko Shimizu, Tomoya Shimura, Steve Smith, Katherine Tegtmeyer-Pak, Sharon Telleen, Colin Teraoka, Jinx Tong, Kenichi & Deborah Ujie, Kazue Watlington, Elizabeth Wilkinson, Stephen & Yumi Yamaguchi
Below $100
Donald Anderson, Jean Ando, Kian-an Edwin Ang, Kazuko Aoyagi, Paul & Helen Baumgartner, Regis & Marilyn Birckbichler, Ayako Cone, Carmen Dagnino, Susan Duke, Misayoshi Ebato, Mark Flanigan, Greg Fujimoto, Masae Fujimoto, Dorothy Gibbs, Lillian K. Hashimoto Fong, Dale Haworth & Karen Beall, Tomomi Hosogai, Taka Juba, Doris Kersten, Paul Kidder, Gene Ko, Kei Komuro, Shirley Kondo, Yuriko Kuchiki, Gale D. Lynch, Kanako Mabuchi, Nanako Machino Nakamura, Ryoko Maeda, Kumiko Makihara, Kaori McDaniel, Mina Nishimura, Saki Ohashi, Nobuko Ohashi Wilson, Michael Palermo, Masatomo Sakairi, Mariko Sato Berger, Joanne Spears, Manami Suzuki, Chris Suzuki, Makiko Suzuki, Tamiki Takayashiki, Mayu Takezawa, Manami Tamaoki, Tomoko Tanaka, Mao Li Tian, Tetsuro Tomioka, Kurt Tong & Mika Marumoto, Carolyn Treadway, Hiroko Tsuchiya, Ryuichi Tsuchiya, Lawrence & Joanna Tsuyuki, Joan Uht, Yoichi Usui, Mark Williams, Louise & Laurence Woodruff, Aya Yabe-Duruz, Sumiyo Yamamoto, Takeshi Yoshida
Corporations, organizations & memorial funds 
Adobe, Alice Davis Trust, April Manzinger Fund, Elrick Williams Memorial Fund, J.U. & Hazel Simmons Scholarship Fund, Mitsui & Co. (U. S. A.), Inc., NY de Volunteer, Philanthropic Ventures Foundation, United Board for Christian Higher Education in Asia
Dr. Hachiro Yuasa Society
The Dr. Hachiro Yuasa Society was formed to recognize those thoughtful graduates and friends who make an estate gift or other form of deferred gift to the Japan ICU Foundation.
Tamiko & Harvey Anderson
Jean Ando
Hatsuya Azumi
Arthur & Danita Bauer
Ray & Hazel Bayley
Thomas Benson
Emily Clifford Jackson
Benjamin & June Duke
Joan Ericson
Atsuko & Akira Fujimoto
Margaret Garrison
Shinichi Hirabayashi
Fred & Eleanor Honaman
Shinobu Kusakabe
Douglas Melick
Hiroshi & Ikuko Mizukami
Nancy Mulford
Shozo Noda
Yasuyuki & Judy Owada
John Pearson
David Pittle
Peter & Amy Prahar
Delores & Jon Roeder
Shyanne & Kurt Roeloffs
Hallam Shorrock
Lin & David Vikner
Louise & Laurence Woodruff
TAIZANSO SOCIETY
The Taizanso Society honors donors who have made cumulative contributions to the Japan ICU Foundation totaling more than $100,000.
Henry Berman
Atsuko & Akira Fujimoto
Donald & Mildred Topp Othmer
Yasuyuki & Judy Owada
Fumiko & Yukihiko Sasaki
Thank you to all of those who generously supported our work this past year. We rely on the ongoing support of ICU's alumni and friend community in North America. The donations listed here were received between April 1, 2019 and March 31, 2020. If you have any questions, please do not hesitate to be in touch.