Written by Luke Palermo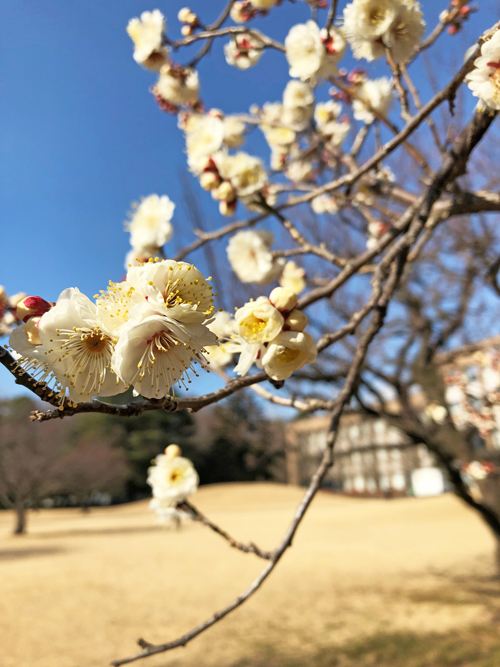 This January, Program Manager Fernando Rojas and I visited ICU for a week to inform students about our 2019 Student Funds and Global Link NY program. A large portion of our trip involved class visits, where we presented to students and explained the details of our programs. Although ICU Portal and social media posts can theoretically reach a larger number of students, in-person presentations dramatically increase student engagement with the JICUF staff and give us the opportunity to better explain the nuances of each program. This time we visited nearly 30 classes of various subjects, with a focus on Japanese Language and General Education classes. Altogether, we reached close to 1,000 students based on the number of flyers we distributed.
To help give more detailed information, Fernando and I also held special information sessions, one for each program, in the Honkan. We went into more details about each program's eligibility criteria, application process, and provided attendees with tips on how to build a successful application. We hope to get a good group of applicants for both programs in the coming weeks.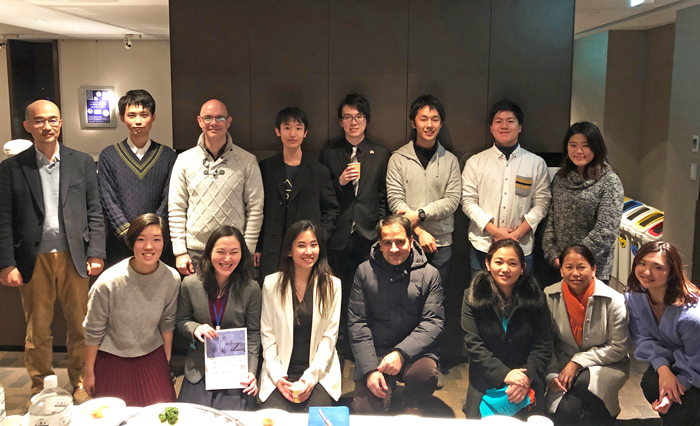 As part of our visit, we also scheduled special receptions for recent grant recipients and Global Link NY participants. The aim of these receptions was to help build a small network among the students as well as strengthen the relationships between JICUF and students to better support them both while they are at ICU and after graduation. We hope that these shared interests and experiences will lead to further discussion and collaboration on future projects.
To make sure I was being as clear as possible to all students, I switched between English and Japanese based on the class I was presenting to. This allowed me to practice my Japanese in an academic setting, and strengthen my vocabulary. The lack of post-presentation questions from the students was a bit surprising, only two out of up to 1000 total students, but I suppose speaking in front of the entire class can be daunting (I experienced this anxiety first-hand every time I made a presentation). However, at the information sessions and receptions, I was reminded that I was dealing with a creative and motivated student body. Speaking with both past and future participants about the programs, I got the sense that they are well-equipped for academic pursuits and know when to ask questions in more comfortable settings. I am looking forward to reading all the wonderful applications that we will be receiving from students this year.